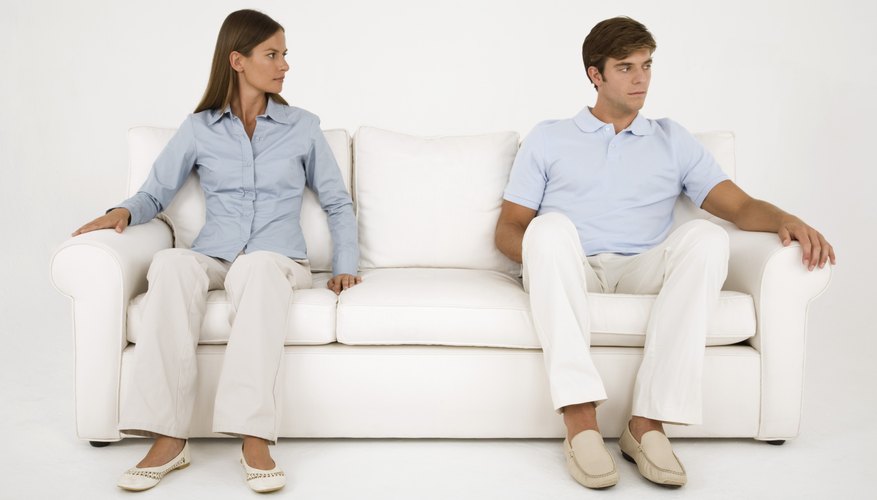 Step 1
Talk to your family and friends. Letting your loved ones know your relationship ended creates a support system around you to help you through this difficult time. Family members and friends can step in as a shoulder to cry on, or someone to listen to you and make sure you are hanging in there, as you deal with the immense pain that often accompanies the initial stages of a breakup.
Step 2
Feel all of your emotions. The death of a relationship brings about a range of emotions including denial, anger, remorse, sadness and guilt. Do not bury any of these emotions as they arise. If you allow yourself to feel these emotions and deal with them, you can cope with the breakup easier versus ignoring these feelings.
Step 3
Do something for yourself. In the first stages of a breakup, people can feel their entire world is uncertain. Depending upon the situation, they may need to move or have other major changes to face. Along with these aspects, breakups thrust people into life as a single person. This sudden change can often be difficult, so take time for yourself. Do something you like to do, whether it is getting a pedicure, going to a concert, or getting a fresh haircut.
Step 4
Take a deep breath. Breakups can be emotionally devastating, especially right after they occur. During the first week after your breakup, you may have many instances where you suddenly feel overwhelmed, are overcome with tears, or feel lost. At these times, take a moment to calm yourself by taking deep breaths and telling yourself everything is going to be okay. While breakups cause tremendous heartache, you come out of your heartbreak alright.
View Singles Near You