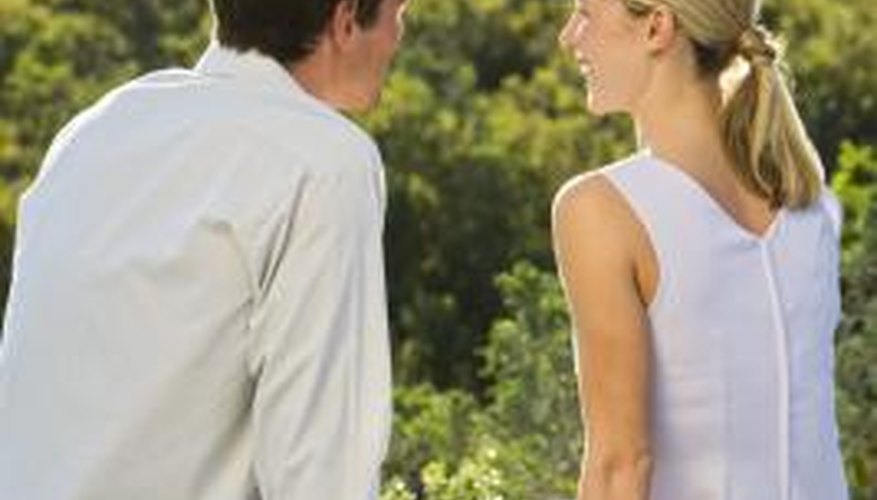 Step 1
Engage in self-evaluation. Think about the fear and anxiety associated with asking the girl out and why you're so nervous about it. For example, maybe you once told a girl that you liked her and were humiliated by her response. Try to identify the reasons you lack courage so that you can address those issues and be braver.
Step 2
Work on your physical appearance. Buy a new outfit, style your hair in a way that makes you look more polished and lightly dab on some cologne. When you look and feel attractive, your confidence level rises, automatically giving you courage. Looking physically attractive will also make you more appealing to the girl, and make it easier for her to take you seriously.
Step 3
Write a script in your head of what to want to say. Plan to ease into the revelation of your feelings instead of ambushing her at the start. Think of what you want to say and how you want to react if she tells you she likes you back, or if she tells you she's not interested. Practice what you plan to say over and over so that when the time comes, it flows naturally. Having something in mind to say will also ease the pressure you're feeling and make you feel braver.
Step 4
Try to get the girl alone. Expressing your feelings when no one else is around will help take the pressure off; there'll be no one to see you fail if she doesn't return your feelings.
Step 5
Act as if you don't care if the girl likes you back. Give her the impression that asking her out isn't a big deal. If you seem nervous or falter when you talk, it may hurt your chances. Stay confident and don't come on too strong or act too needy.
Step 6
Think about importance of the moment overall. Though telling a girl you like her might seem momentous right now, it's something you'll undoubtedly forget as time passes. Thinking of it as just another incident in your day will help take the pressure off and make you braver.
Things You Will Need

New outfit
Hair-care products
Cologne
View Singles Near You