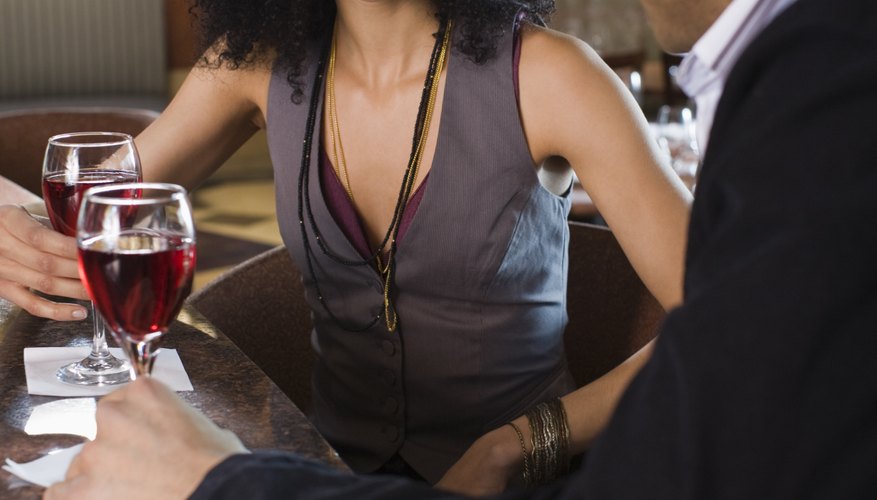 Bungee Jumping
Bungee jumping is an exhilarating experience that creates a "rush" and gets those endorphins circulating throughout the brain. This is not an activity for the feint hearted, and you should not surprise a date you do not know well. Most outfitters will allow you and your date can make your jump together using the same rope, or you can jump with separate ropes.
Sky Diving
Sky diving may be the most extreme date idea. Like bungee jumping, it takes a courageous and adventurous person to actually enjoy jumping from a plane. After sky diving, you take your date to a nice relaxing dinner to help them recuperate from such an overwhelming time.
Camping
Take your date on a camping trip. Enjoy the outdoors and take on Mother Nature. Bring some wine and some marshmallows for roasting over a fire. Bring tents, sleeping bags and a backpack for essentials. A camping trip can potentially bring a couple together and help them learn more about each other through their reactions to nature.
Go Dancing
Take your date to an unfamiliar dance club. Choose something energetic and fun, and a type of dancing you normally wouldn't try, such as Latin, hip hop or square dancing. Dancing allows a couple to open up through non-verbal communication. You can grab a few drinks at the club, as well as a bite to eat after the music stops.
Tour a City
If you live near an interesting city, take your date and enjoy the new scenery with them. Take your date on a whirlwind tour, starting at places such as museums in the afternoon and then to a restaurant and night clubs in the evening. End the night with a late-night breakfast or coffee, when you can talk about the adventure you shared together.
References
View Singles Near You