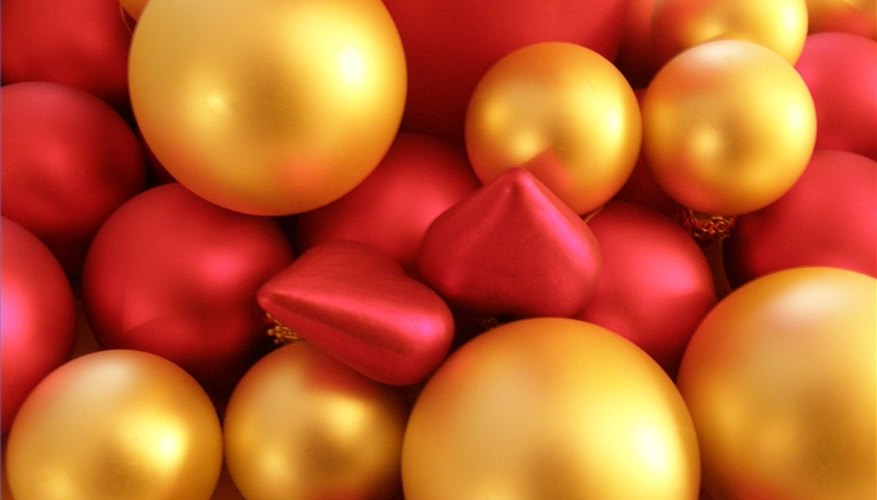 Arrange the Christmas poinsettias decoratively around the dining room. Group them on the floor near the corner, or place them on top of cabinets and shelves.
Drape the Christmas beads and garlands around the dining room. Hang them off the tops of cabinets and windows.
Cover the dining table with a gold or silver colored tablecloth.
Write the Christmas dinner courses on the menu cards. Arrange the menu cards at each person's place setting.
On the place cards, write your name and your lover's name. Place them at each of your table settings next to the menu cards.
Arrange the bouquet of red and white roses in a vase, and use it as the centerpiece for the dining table. Place the red candles around the vase.
Set the dinner plates and silverware. Carefully fold the linen napkins. Place them next to the silverware.
Dim or turn off the lights in the dining room. Light the candles and serve dinner.
Things You Will Need

Six to eight small poinsettia plants
Christmas beads and garland decorations
Gold or silver colored tablecloth
Four long, red tapered candles
Two menu cards
Two place cards
Bouquet of red and white roses
White linen table napkins
Elegant dinner plates and silverware
Tips
Play sultry Christmas ballads to create a more romantic ambiance through music.

Serve a Christmas dinner rich in flavor and spices to create a sensual and memorable meal.
View Singles Near You