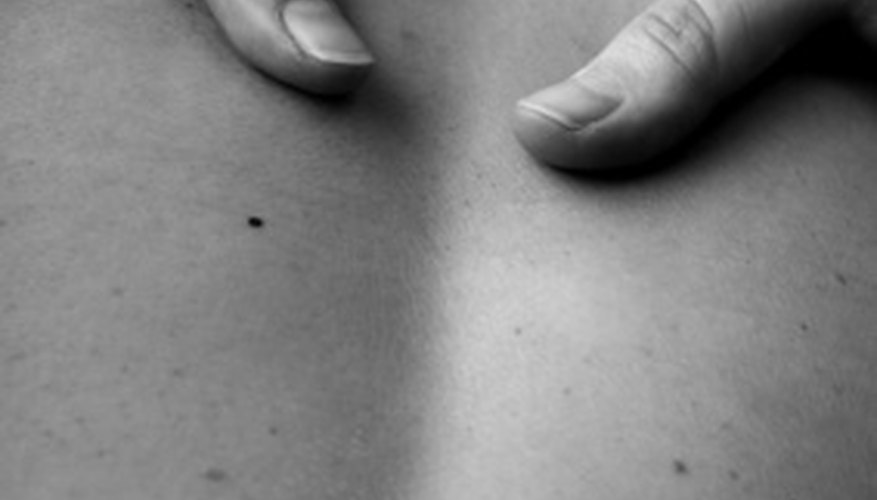 Step 1
Share a steam in your personal sauna. Crank up the hot water in the shower before you get in to fill the room with steam, then get in and scrub down. Use sunflower oil or vitamin E oil mixed with sugar or salt and rub your partner's back in even circles to stimulate the skin. Enjoy some conversation while you scrub away the stress of the day. Dry off with a towel straight from the dryer for a luxurious touch.
Step 2
Take a warm bubble bath together. Use scented bubbles or bath salts and sip a glass of wine or cup of hot tea while you enjoy the bath. A hot bath can reduce tension and anxiety and prepare your body for relaxation. Make your own body scrub using oatmeal, brown sugar and olive oil. If you're feeling really decadent, nibble some fruit or chocolate while you soak.
Step 3
Light a few scented candles and place them around the room. Turn off the lights and set the mood with some relaxing instrumental music. Have your partner lie on her stomach and get ready for a massage with lotion. Spend at least 15 minutes on the massage, paying special attention to the upper back, shoulders and neck, the spots where people tend to hold in the most anxiety and tension. If you feel knots, try to rub out the tight spots with your thumb. Have a fluffy robe ready for your partner to slip into.
Step 4
Give him a spa-worthy shave. Sit him up in a comfortable chair that provides support for his neck and apply hot towels to his face. For a close shave with less risk of nicks, use a razor with four blades. Start with a shaving cream or oil and massage it into his face and neck. Slowly shave his face in the direction of the hair's growth. Finish with some shaving lotion.
Step 5
Give her a thorough, relaxing foot massage. Zap some massage lotion for about 15 seconds in the microwave in a heat-safe bowl. Have your partner sit in a chair and massage her feet while sitting on the floor. Use your thumbs to rub the soles and balls of her feet in a circular motion.
Things You Will Need

Sunflower or vitamin E oil
Sugar or salt
Towels
Bubble bath or bath salts
Wine or tea
Glasses or cups
Oatmeal, brown sugar and olive oil.
Fruit or chocolate
Scented candles
Robe
Lotion
Shaving cream, razor, lotion
View Singles Near You