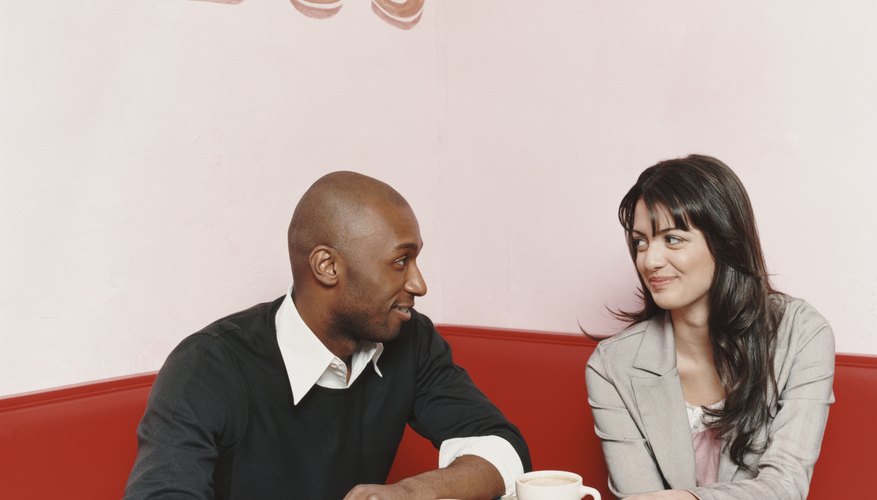 Religion
In certain cultures, religion plays a large part. Even though you may be a member of a couple that seemingly doesn't have this issue, it may be a prudent idea to ask your partner about his ideas concerning religion. Sometimes, this difference surface until later in the relationship, and people are surprised when they encounter a strongly held cultural religious belief they didn't anticipate from their loved one.
Family Values
While family can play a central role in some cultures, it doesn't play as predominant of a part in others. Spend time with your loved one's family to gauge the level at which they are involved. For some, a strong dependence on mom or sisters at an advanced age may be too much to take. Many times, family values are built into a culture, so this is an area you'll want to explore with your mate.
Language
Just because your partner speaks your language doesn't mean the rest of her friends and family do. You may learn that your partner does not primarily speak your language with other friends and family. You may be comfortable being the only one in a room who doesn't speak the language being spoken. If you're not sure, place yourself in that situation to find out.
Education and work
Depending on your cultural background, education may or may not be a priority. This can be a deal breaker for people when they're not on the same page about their expectations for educational values and lifelong learning. Likewise, work ethic can be different among different races. Get to know someone's work habits, and discover for yourself if culture plays a part.
History
Consider the history between your culture and your partner's. You may be able to get past a shared history, but your mate may not be able to. Ask her about her feelings concerning historical encounters between your races – the answer may surprise you.
View Singles Near You