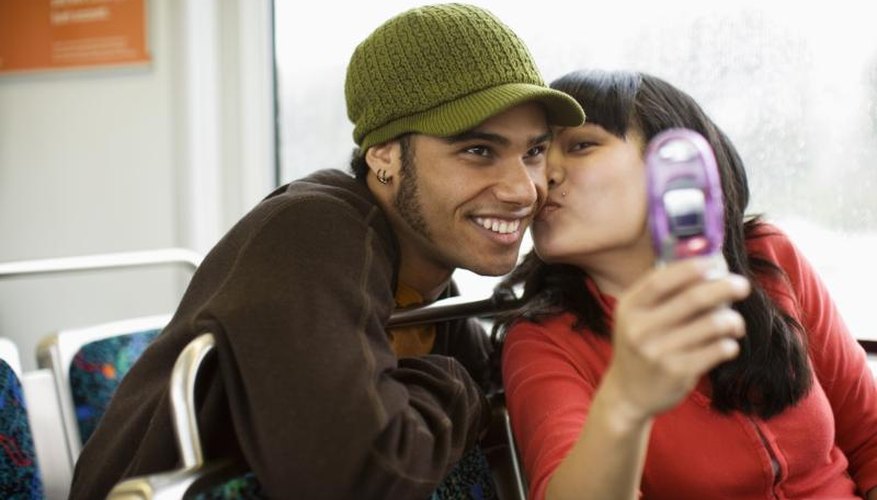 Infatuation, Not Love
Some young people become infatuated or develop crushes easily as they are just learning how to manage their feelings. A new relationship is an exciting experience fueled, in part, by the effect of hormones, according to psychologist Deborah Khoshaba. While love continues to evolve, infatuation gets stuck in that early phase and begins to deteriorate. Infatuation lacks trust and commitment. Denial and obsession feed the relationship until reality starts to seep in. In the end, the fantasy starts to unravel.
Love Addiction Symptoms
Look for the symptoms in yourself and your relationships. A person who engages in serial infatuation, which can include flings and affairs, hates to be alone. He is compelled to continually search for new love interests and latch on to doomed relationships, according to psychologist J. Michelle Davis. He mistakes physical attraction and sex for love. Although he fears abandonment, he chooses emotionally unavailable people. While involved, he ignores his own needs and neglects his other relationships, interests and responsibilities. He refuses to see flaws or problems, and obsessively plows along through the warning signs. When the relationship unravels, he has difficulty letting go.
Cause and Effect
Understand what causes the obsessive need for love. People addicted to love often have childhood experiences of trauma, dysfunction and abandonment, writes Davis. The feelings that lead to repeated infatuation often occur in families where impermanence, emotional distance and lack of trust are the norm.
A person who spends her childhood longing for perfect love and safety often becomes an adult who fantasizes about the perfect love and how it will complete her. If someone would love her unconditionally, and never leave, her life would be wonderful. The obsessive behavior -- which allows you to bury feelings of fear, anger, low self -esteem and loneliness -- becomes more entrenched over time and affects your friendships, career and physical health.
Breaking the Habit
Sometimes maturity is the cure for the infatuation habit. If age and experience does not bring change, self-reflection is the key. Stop and take an honest look at yourself to begin breaking the infatuation habit, according to author and addictions expert Ann Smith. Don't start any new relationships. Stop searching, flirting and fantasizing. Take time to examine past relationships and note the similarities. Search childhood memories for trauma and loss. Ask yourself why you only feel valued when you are in a relationship and accentuate what you bring to the twosome.
View Singles Near You