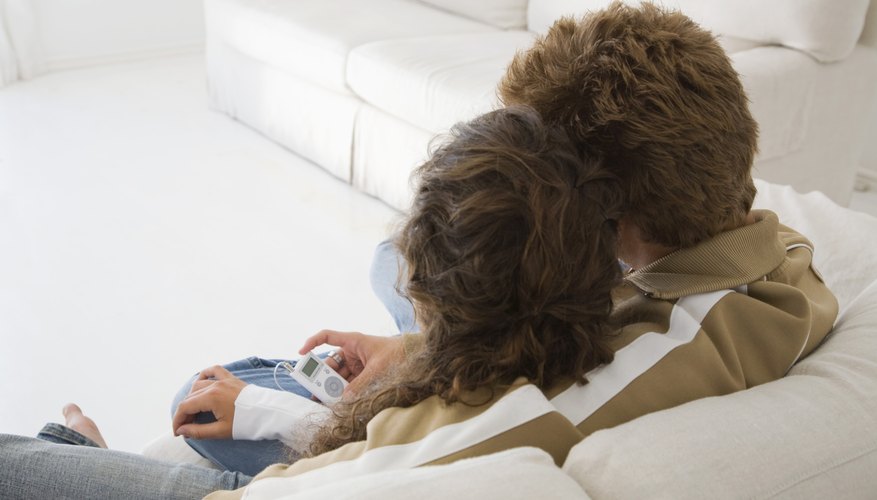 Home Cooking Date
With permission from the parents, take over the kitchen and attempt to make a meal together. Find basic recipes for meals that can be cooked within an hour and that involve simple and affordable ingredients. The two of you are sure to bond and have a good laugh over your cooking mishaps, especially if neither of you has much experience. Another idea is to compete against each other in a cooking contest. Both of you will make a version of the same dish and then have a blindfolded third party, such as a parent or sibling, determine the winner.
Crafty and Creative Date Night
Break out the crayons, scissors, glue and construction paper for a super cute date night of making romantic cards for each other, like the Valentine's cards you used to make for classmates in elementary school. Read the cards to each other before exchanging them. You could also challenge each other to write a fictional children's story based on your relationship. Each page should have an illustration as well. The two of you can cozy up on the couch and read the stories together.
Romantic Home Picnics
Throw down a blanket and floor pillows for a romantic picnic date in the living room. Dim the lights, turn on some music and light a few candles to set the mood. You can either order in from a local, cheap restaurant -- think Chinese or pizza joints -- or raid the fridge for simple snacks that are easy to put together. You can also have a romantic backyard picnic underneath the stars. Bring floor pillows and a blanket outside to lie on. The two of you can stare at the stars and look for constellations. Bring out a music player so that you can play a list of songs that remind you of each other.
Funny Romance Dates
Keep each other laughing out loud all night long. Grab some popcorn and watch the funniest online videos you can. You can make it a game by taking turns showing each other the funniest videos you have seen and seeing which of you laughs at the other's video first. Another idea is to scan your family's DVD collection for comedies you have never watched before. These don't necessarily have to be romantic comedies, but a few involving couples would be ideal. Consider older movies or TV shows, such as "I Love Lucy," which you might be able to get for free at your local library.
View Singles Near You