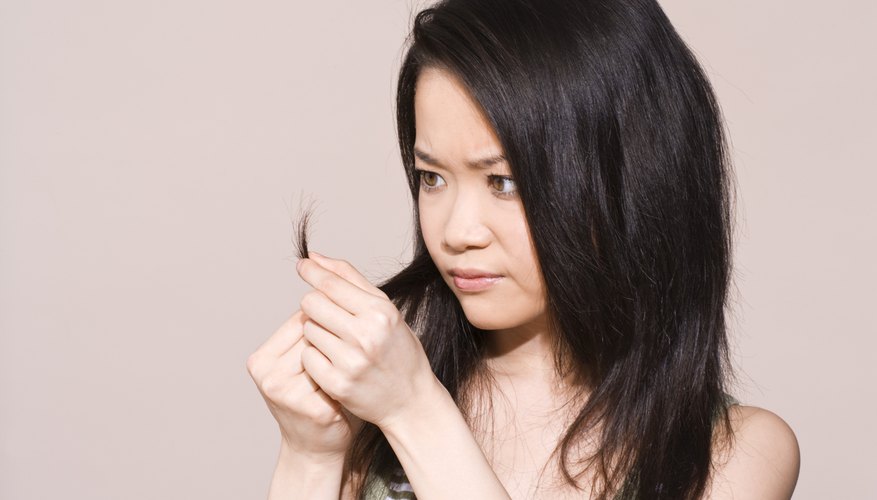 Sleek Ponytail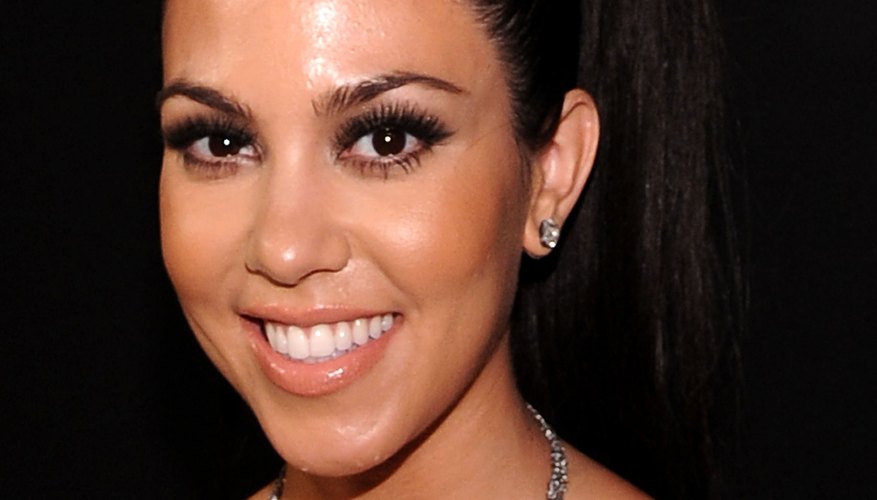 The sleek ponytail works best for women who have mid-length to long hair. This is the perfect hairstyle if you haven't had a chance to wash your hair. The natural oils that accumulate on your scalp help smooth down frizz and keep the ponytail looking sleek. To get this look, first flat iron your hair straight. Smooth on an anti-frizz serum to tame flyaways, and brush your hair out. Gather your hair into a ponytail at the crown of your head or slightly lower and secure using a hair band that matches your hair color. Make sure your hair is pulled tight to create a sleek effect. If you want to hide the hair band, take a half-inch section of hair from the ponytail and wrap it around the base. Secure the end of the hair behind the ponytail using a bobby pin. Spray hair spray between your hands and gently smooth your hair to keep stray hairs down.
Long and Flirty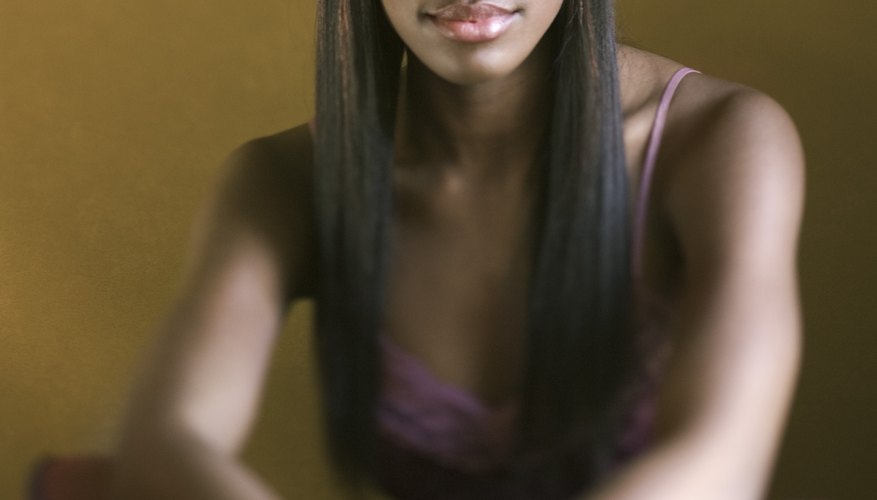 The key to keeping long hair flirty is to make it look touchable and silky smooth. To get a long and flirty hairstyle, wash and condition your hair as usual. While the hair is still wet, apply a straightening cream and blow-dry straight using a round brush. Once your hair is dry, flat iron the hair in small sections from root to tip. Finish the hairstyle by rubbing a small amount of glossing serum between your palms and smoothing it over the hair.
Elegant Bun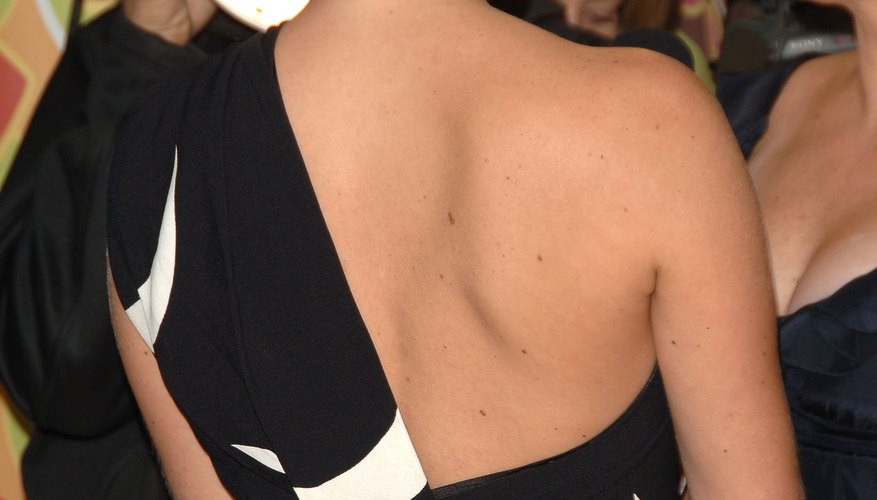 Wearing your hair in a low bun is the perfect way to highlight your face and show off any intricate bead work or decoration around the neckline of your outfit. This hairstyle is always appropriate, whether in an office or girls' night out. To get this look, wash and condition your hair as usual. While the hair is still damp, apply a mousse. Blow-dry your hair with a round brush. Apply a styling gel from the middle of your hair to the ends once your hair is dry. Take a small section of hair at the crown of your head and pin it out of the way. Gather the rest of your hair and secure it into a low ponytail. Tease the section of hair at the crown of your head with a smooth-bristled brush to create volume, then wrap it around the base of the ponytail and secure using bobby pins. Twist hair in the ponytail around the base until you create a bun, then tuck in the ends using bobby pins. Spray down any flyaway hairs with hairspray.
Flirty Bob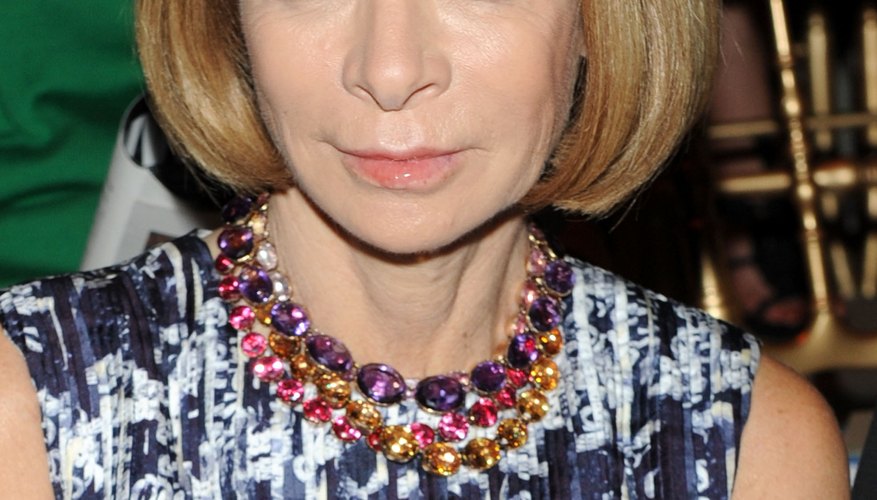 Getting a smooth, flirty bob is easy. Wash and condition your hair with volumizing shampoo. Rub a small amount of shine serum between your palms and smooth it into the hair, starting at the middle and working it toward the ends. Attach a diffuser to your hair dryer and blow-dry with a round-bristle brush. For extra volume, you can wrap the top layers of your hair in Velcro rollers at the roots while blow-drying. Finish this hairstyle with a spritz of hair spray.
View Singles Near You