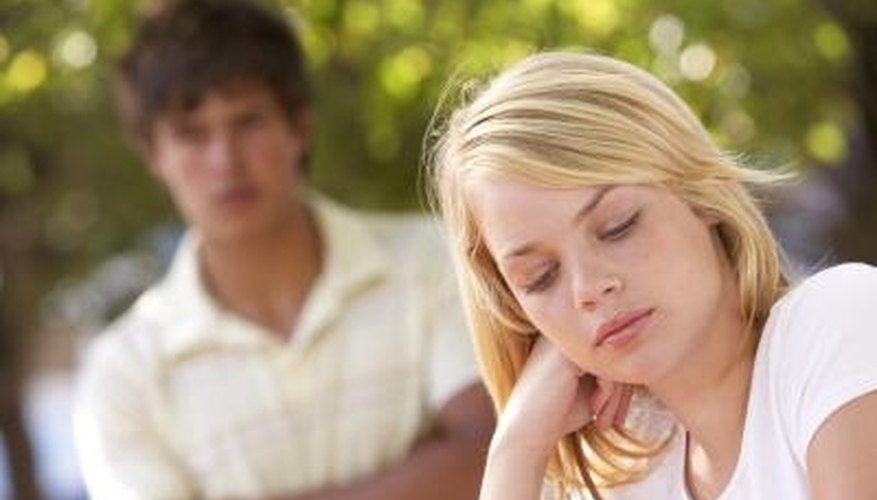 Make Your Crush Something
Make your crush something cute and thoughtful to show him you care. Bake him some cookies if he has a sweet tooth or surprise him with his favorite sandwich for lunch one day. Or make her a CD of all her favorite songs or pick her a bunch of flowers. Most important of all is to show your crush you know her well and have taken the time to do something special for her; she'll remember you for it.
Help Your Crush Out
Maybe he has lots of work to get through, or she has an event to organize and she is struggling to get everything done. You could help your crush out when he needs it most to show him you are there for him and you are willing to lend a helping hand. It will help him to see you as reliable and trustworthy, and it also gives you the opportunity to spend some extra time with your crush so that he gets to know you better too.
Pay Attention to Your Crush
Your crush will be touched if you remember all the little details about her, and it will demonstrate that you are a good listener too. If she told you what her favorite candy was, pick it up for her one day and tell her you thought of her when you saw it and had to buy it. If he loves old war movies, rent one from the video store that you know he hasn't seen before and suggest you watch it together. Your crush is bound to think you are cute for being so thoughtful and attentive.
Write a Note to Your Crush
Telling a crush how you feel face to face can be daunting; and you also don't want to try to move things too fast. A cute way to show your crush that you are fond of him without being too forward is to leave a note where he will find it. It could be "Just to say hello" or "Have a nice day" or "Good luck with your test." You could slip a note in his locker or bag or send him a text message or email to simply let him know you are thinking of him.
View Singles Near You