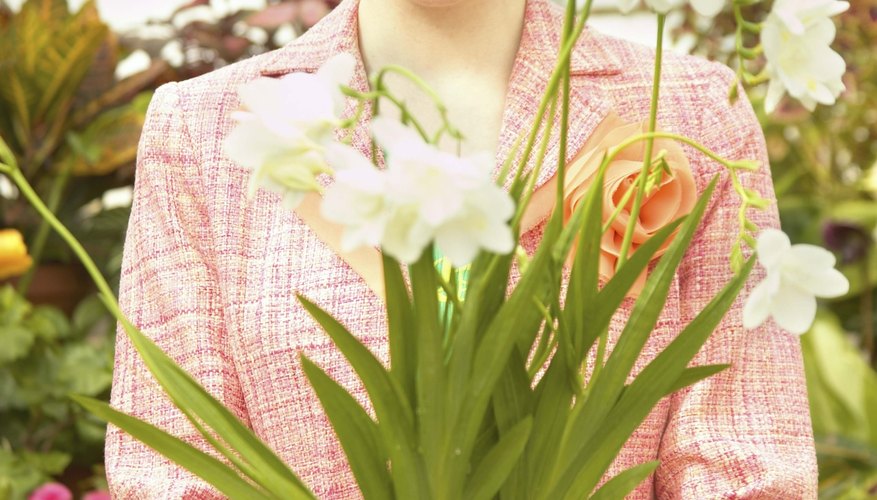 Step 1
Create a custom desktop background. Snap a picture of yourself looking appropriately remorseful and holding up a handwritten sign that says "I'm Sorry." Colorfully decorate the sign with pictures, borders and other artwork. Upload the picture onto the computer of the person you are trying to apologize to. Go to the computer's control panel and select "Change desktop background." Choose your apology image file. Put the computer to sleep, so that the next time the recipient sits down at the computer, she receives your apology.
Step 2
Create an apology CD. The first track on your CD should be an audio recording of your apology. Explain how sorry you are and that you created this custom CD to communicate your apology. The rest of the songs on the CD can either be a compilation of the recipient's favorite songs, or a collection of songs that relate to the idea of being sorry. Send the CD by regular mail or personally drop it off at the recipient's house.
Step 3
Apologize through food. Bake a cake and use frosting to write "I'm Sorry" on top. Order pizza and have the restaurant bake a special pizza that spells out your apology using toppings. Create a special dinner for the person you are apologizing to and arrange the vegetables on his plate to spell "I'm Sorry."
Step 4
Create a custom apology video. Using a camcorder, shoot an original video of you apologizing. Add special touches such as reciting a poem that is appropriate for what you are trying to say. Sing and perform a song to demonstrate just how sorry you are. Use Windows Movie Maker to add special effects and unique touches to your video. Burn it to a DVD and mail it to the person you want to apologize to. You could also insert the disc into the DVD player so that the next time she uses it, your apology plays across the TV.
Step 5
Have a pet deliver your apology message. Write a note containing your sincere apology. Punch a single hole in the corner and slide a ribbon through it. Attach the ribbon and note to the collar of the cat or dog. Your apology will be delivered the next time the recipient pets the animal.
Tips
Take the time to use your imagination to create a personal way of apologizing. Whatever method you choose, the most important element of your apology is its sincerity.

The unique element of surprise is what adds to the charm of an apology. As you plan and create your apology, make sure the recipient doesn't find out about it.
View Singles Near You