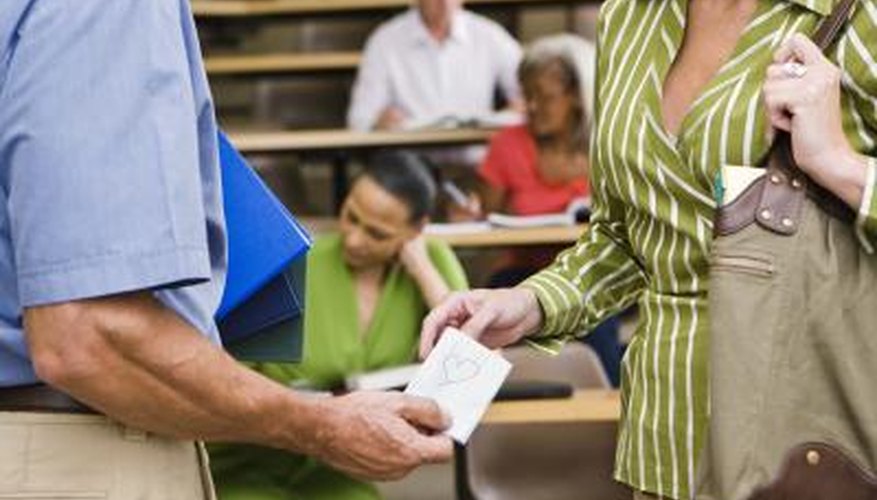 Write It Somewhere Special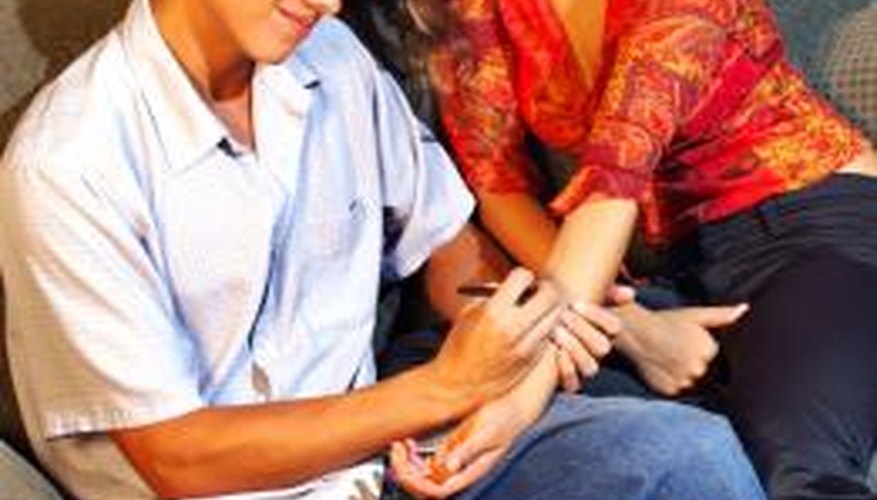 Love notes don't have to be written on paper. If you and your man live together, get up before him in the morning and leave him a cute love note on the mirror by writing on the foggy glass with your fingers. Bake him a cake and write him a message with frosting after it cools. Send him a funny e-card on your lunch break at work when he least expects it. Write a a message on his arm as he sleeps next to you, as long as he doesn't have anywhere important to go the next day.
Scheduling Your Love Notes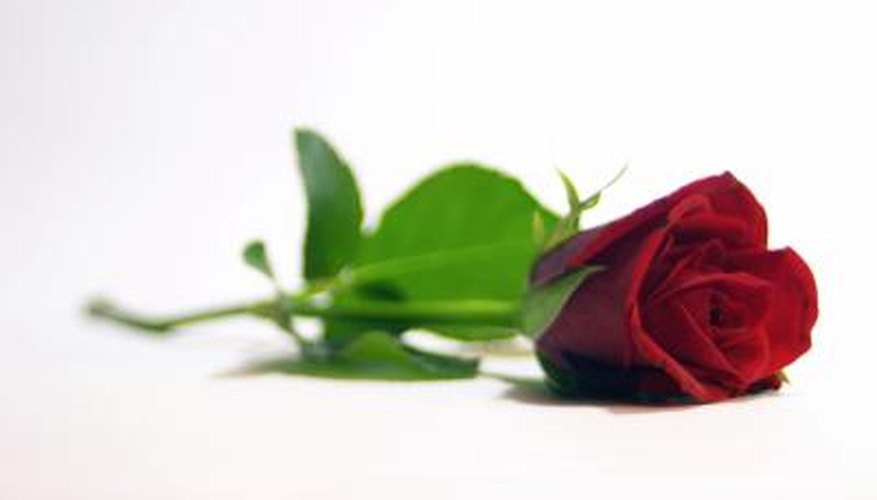 Instead of simply giving her one love note and thinking you did your good boyfriend deed for the next few months, write her a love note every day for one month. Purchase 10 long-stemmed roses and write her 10 different love notes. Give her one love note, accompanied by one flower each day for a week and a half. You can also schedule your love notes for anniversaries, to create a special tradition for her to look forward to.
With a Creative Present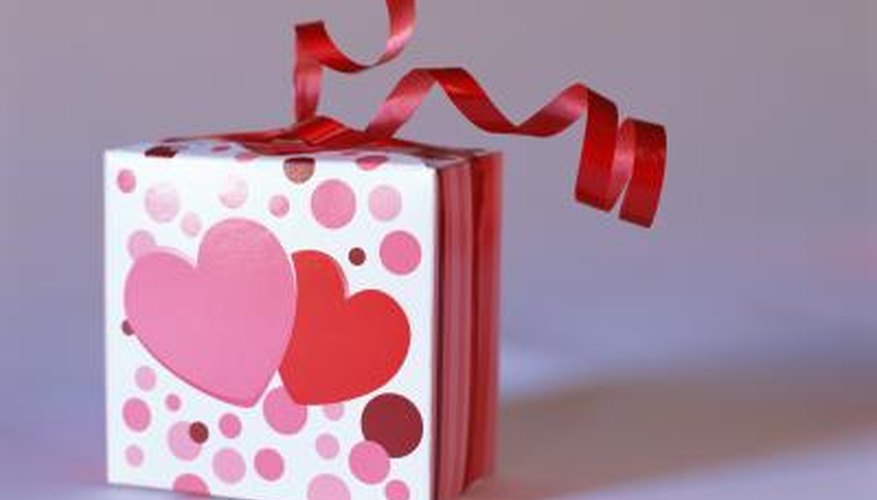 Purchase a small present or something that he always wanted to give him with your love note for a little extra surprise. Make reference to the gift in the love note, so whenever he looks at your gift, he will always remember the love note you wrote for him. For her, stuff it in jewelry, a picture frame or a new pair of shoes; they are tangible items that remind her of your special love note for years.
During a Romantic Date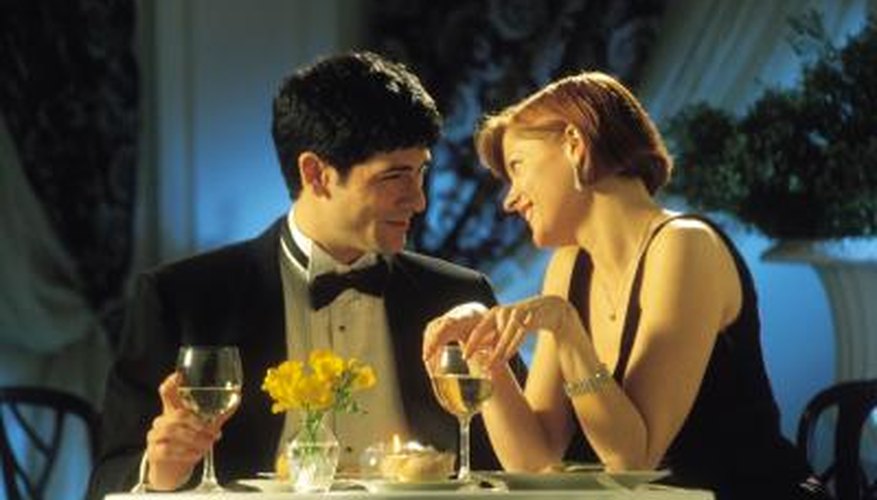 Make her feel even more special than she already does on your romantic night out by bringing along a love note. If you are at a venue with a microphone, get up in front of everyone and reading the note out loud. You can also give her the note privately as you eat your dessert, or as she is getting ready for the date, to set the mood for the night.
View Singles Near You