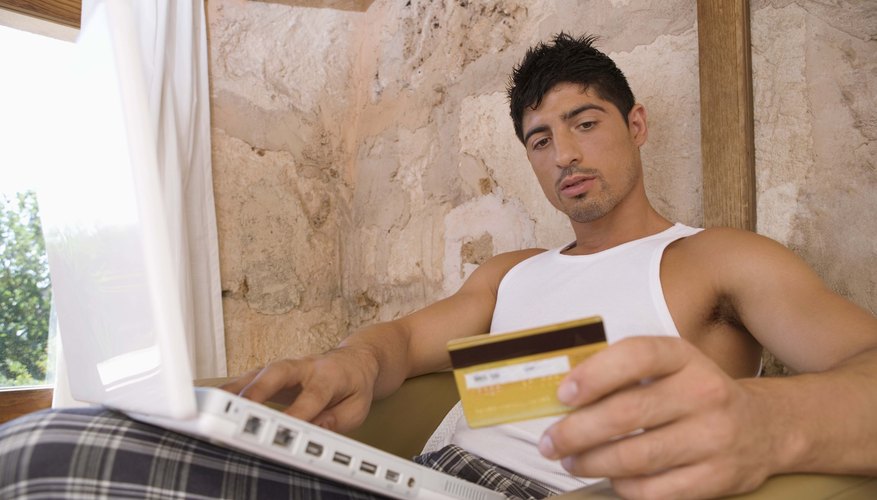 Anonymity
Since you can't see the person face-to-face, you have no guarantee the person you're communicating with is who he says he is. For example, a 20-year-old woman looking for a similarly aged man might meet a guy online, only to discover he is 60. Even if you exchange photos with the person, you never know if they really are that person's photos.
Financial Risk
Scam artists use the online dating realm to gain your trust and eventually try to use that trust to gain access to your finances. For example, if a woman lives in another country she might ask you to help her with a plane ticket by either sending her money or allowing her access to your account. When she has the money, she can delete her profile so you won't be able to find her again.
Physical Risk
Even if the suitor is honest and seems nice, in person his behavior can change instantly. A dangerous person will try to appear understanding and kind, but when he meets you and is alone with you, you put your well-being into his hands. He could try to assault or even kill you. This is why when planning to meet an online date in person, always do so in a public forum where you will be surrounded by others who can help in a situation where you are in danger. Also avoid giving an online date your home phone number, as he can use it to find your address.
Privacy
Your personal information, such as e-mail, home address and other background info, are put at risk when you date online. Spam sites use the online realm to gain access to your personal e-mail and then will make money off that e-mail by selling it to advertisers who will fill up your inbox with junk mail.
View Singles Near You