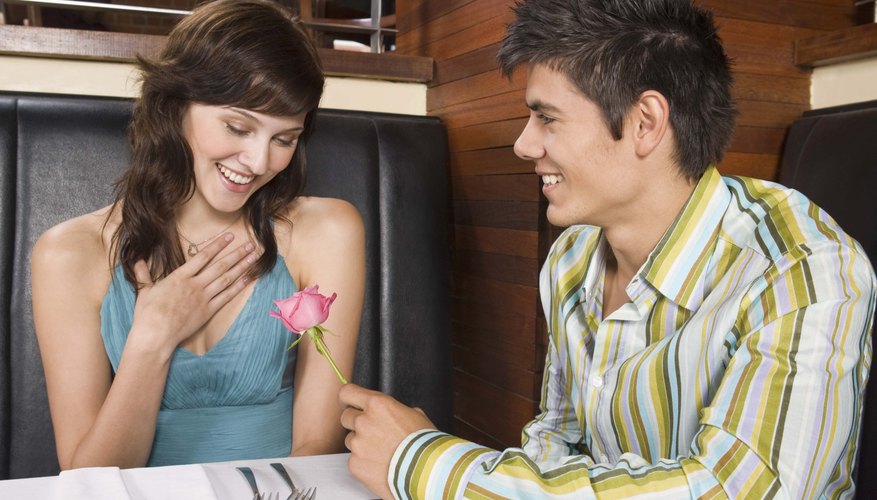 How Online Dating Sites Work
After filling out a form and answering a few questions, an Internet surfer can become part of most online dating sites. Some sites, such as eHarmony and Match.com, have been around for years and have many members. Smaller sites, on the other hand, may spring up any time and advertise for new members. Members at many dating sites have the ability to browse potential dates in their area, or even worldwide. When frequenting an online dating site, remember how easy it was for you to sign up. It's just as easy for a criminal to do the same.
Photo Theft Dangers
Many online dating sites give people the ability to post pictures of themselves. Linda Criddle, author of, "Look Both Ways - Help Protect Your Family on the Internet," points out that others can not only steal your photos, but use them in ways of you might not approve of. People who steal your photos might even create a fake dating profile using your picture. Just because you have to log into an online dating site, that does not mean that your information is private.
Intelligence Gathering Dangers
Linda Criddle goes on to note how dangerous it can be when you reveal information about yourself on an online dating site. If some people learn enough about you, they may be able to track you down and pose a threat. Cybercriminals, for instance, may jot down things you say as you chat or even learn the name of your college or place of employment by viewing information in your profile. Linda Criddle describes a man who not only made his address and phone number visible on a dating site, but he included a description of his house and let people know when it would be empty. Minimize these types of risks by not posting this type of information.
Safety Tips
The Chicago Tribune reports that the Illinois Senate passed legislation that required online dating sites to tell customers if the site checked the backgrounds of potential members to see if they have criminal records. The Los Angeles Times notes that some online dating sites even signed agreements with the California Attorney General's office to help keep their members safe from sexual predators, identify theft and financial scams. When reviewing online dating sites, look for those that perform criminal checks. The Chicago Tribune lists valuable safety tips to remember when meeting people from online dating sites in person. Stay safe by meeting in a public place, keep personal items close to you and let friends or family know about your meeting.
View Singles Near You