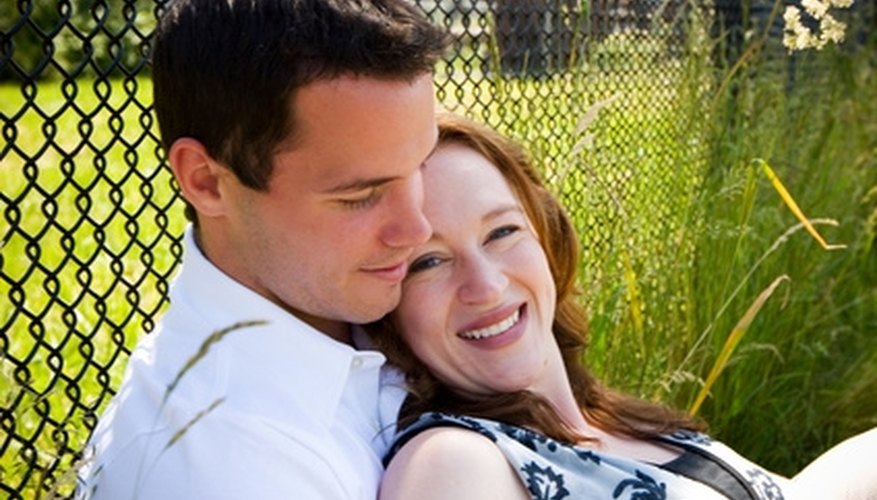 Refresh your look in a way that's really "you" but different enough to be noticeable -- a fresh hairstyle or some new outfits. This will make it psychologically easier for your old friend to take a new look at you. If you know what your friend considers "hot," you might want to keep this in mind when choosing ways to update.
Look for clues that might indicate whether your old friend has similar feelings before you make your move. Has she ever expressed her opinion of your physical attractiveness? Do his platonic touches -- hugs, pats on the back -- ever seem to linger a bit longer than necessary? How did she react the last time you brought up a new crush or talked about a relationship problem? Frequent, lasting eye contact and smiles may be clues to a hidden crush.
Invite your friend to spend a few hours together without calling it a "date." The activity should be one that lends itself to conversation -- an afternoon at the museum or in the park, dinner and beverages somewhere quiet and casual, or a hike. Initiate a discussion about what you're looking for in a relationship.
Send out some subtle signals yourself and see how they are received. Take his hand on some pretext -- comparing the length of your fingers or lifelines. Linger in a hug. Put your arm around her shoulders casually. Your friend's body language in response may tell you all you need to know.
Share your feelings if you are receiving positive vibrations. It may be easier to do this in a note or email. Make it clear that no obligation is involved; you love your friend and will be there for him regardless of his response.
Warning
Before you take the final step of revealing your feelings, do some soul-searching and do your best to be ready for anything. Romantic attraction is a mysterious and deep-rooted emotion; if your friend doesn't share your attraction it is not a judgment on you.
Resources
View Singles Near You