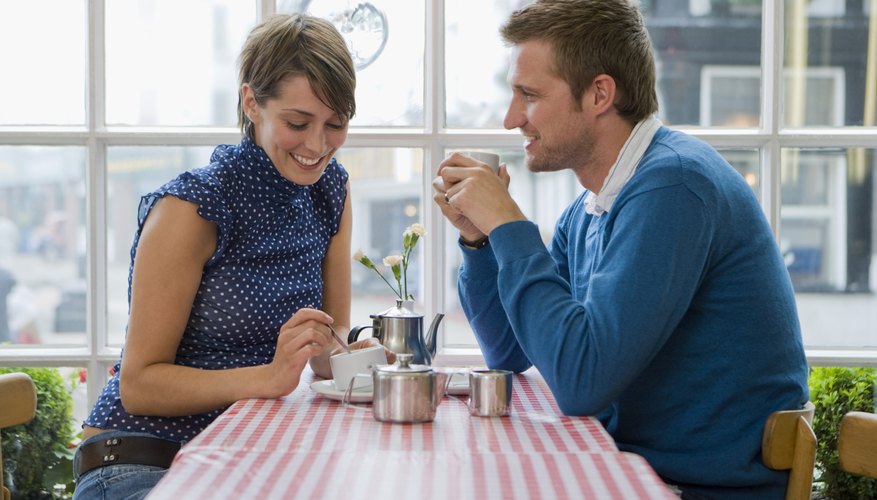 Step 1
Take the dating process slowly, as if you were dating someone you'd never met before. Go to a restaurant or movie—somewhere public. Let the intimacy grow in the relationship just as it would if it were a new relationship. Take your time getting to know one another again. Don't rush into moving in with one another or getting joint checking accounts.
Step 2
Don't hold higher expectations of your ex than you had in your previous relationship with him or her. He or she probably didn't change much while the two of you were apart. Be clear on what expectations you do have of him or her and of your new relationship.
Step 3
Don't be afraid to talk about good times. One of the benefits of dating an ex is that the two of you did share good times before you started your new relationship. Re-create some of the good times or trips you had together. Talking about the good times can build your intimacy with one another and strengthen your relationship.
Step 4
Communicate with one another. If you are frustrated with your ex, tell him or her that you are frustrated and what it is that is frustrating you. Don't hold your feelings in—talk about them. You can't assume that he or she knows what you are thinking or how you are feeling. Communication contributes to a strong and healthy relationship.
Step 5
Do not focus on problems in the past. If he or she cheated on you, you cannot assume the same thing is happening again You have to be able to start the relationship over with a brand-new level of trust. There is no point in dating your ex if you are going to focus on past problems during the present relationship.
Tip
Communicate to your ex what expectations you have of your new relationship. A relationship without communication is doomed to fail.
Warning
Date your ex for the right reasons. Do not date your ex to get back at him or her or to use him or her while you are looking for another relationship.
View Singles Near You