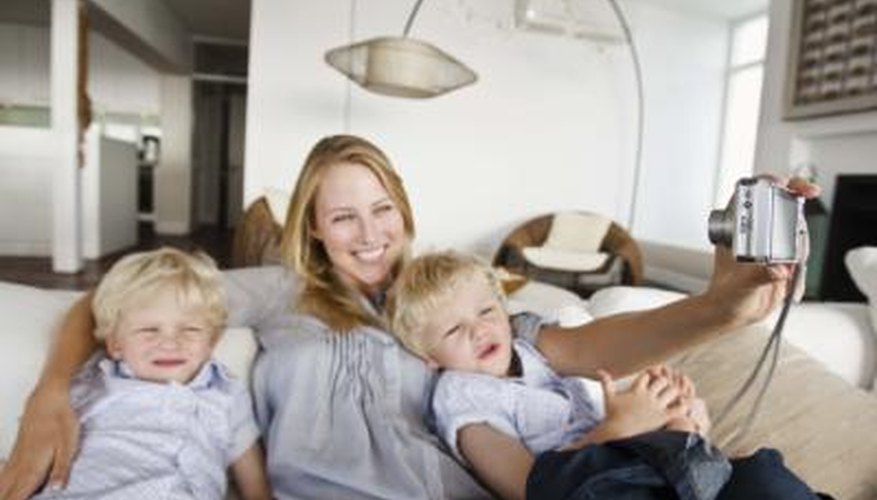 Step 1
Get to know her as an individual. Although her role as a mom is important to her, she will appreciate you taking time to get to know her as a person. Ask about her likes and dislikes and whether she has any hobbies. Avoid asking questions about the children; concentrate on her and finding out what makes her tick.
Step 2
Recognize she has responsibilities and that much of her time will be spent juggling them. She has children to care for, a home to run, finances to budget and possibly even a job to hold down. She probably gets little time to herself and when she does she may have to rely on a babysitter. Because she will be lacking spare time, you need to understand she will not always be able to see you.
Step 3
Be flexible. When she does have time for a date she may have to cut it short because of an emergency at home. No matter how much she looks forward to your dates sometimes things will get in the way that mean she has to reschedule or cancel. Avoid making last-minute or surprise arrangements, while the thought is nice she may be unable to attend at short notice. Whether she has to leave suddenly during a date or cancels it altogether, it is important you remember her circumstances and do not take it personally.
Step 4
Understand she may not introduce to her children straight away. There is no need for her to introduce you until she believes the relationship is serious. Her children are her priority and she will not risk emotionally unsettling them by introducing them to someone who may not stick around. Until she trusts you completely, and you have been dating a while, you and the kids will be two separate things.
Step 5
Take note of the mother's wishes when you do finally meet her children. She may not be comfortable with public displays of affection around the children until they are used to you. Staying over at the family home may also be unacceptable until the kids adjust to you being in their mom's life. They may not accept you at first because they do not want to share their mom. Be there as a friend, stay out of matters of discipline and they should come around eventually.
Step 6
Try to accept the role of the children's father in her life and the life of the children. This is often the most difficult part of dating a single mom but a necessary one if you wish to pursue a relationship with her. Leave all communication with him to the mother and kids. Never bad-mouth the father, no matter how difficult relations are between him and the mom.
View Singles Near You