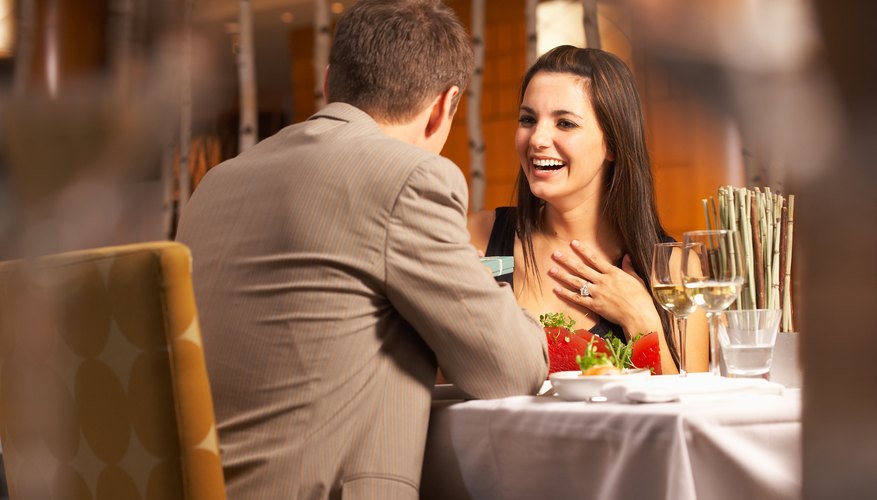 Step 1
Go on active dates such as hikes, roller skating or miniature golf. Men tend to bond more easily by doing things, rather than through conversation. Activity-based dates take the pressure off your guy to keep up an interesting conversation throughout the date. This helps him feel more relaxed and confident.
Step 2
Choose date activities with which your boyfriend feels confident. For example, if he's an expert trap shooter, go out for a day of shooting. Date ideas based on his interests may not always seem romantic, but they give your man a chance to show off his skills. Knowing you're aware of his strong points can help your boyfriend feel more secure around you.
Step 3
Support his moves to improve himself. Suggest attending an event that might help him get closer to achieving a personal goal. Sign up for lessons in a subject that interests both of you. He'll gain confidence as he further develops his knowledge and skills. He'll also see you believe in his abilities and support his attempts to reach his goals.
Step 4
Compliment him on what matters. A man tends to prefer compliments on his skills and accomplishments, rather than on his looks. Tell your guy how good he makes you feel. Let him know what you respect and admire about him. Reserve such compliments for your boyfriend. If you compliment all men this way, your boyfriend may see your compliments as false flattery.
Step 5
Express your needs and desires in positive, constructive ways. Let your guy know what you enjoy and appreciate about your time together to encourage more of the same. If he does something annoying on a date, decide carefully whether it's really worth mentioning. If it is, instead of complaining, respectfully and tactfully tell him what you'd prefer.
Tip
Remember, you didn't cause his insecurity and aren't responsible for repairing his self-confidence.
Warnings
Extreme insecurity can cause jealousy and possessive, controlling behavior. Decide early on where your boundaries are regarding jealous behavior. Be ready to leave the relationship if his actions go too far.

Bringing up self-improvement ideas he hasn't already mentioned may make him feel even more insecure.
View Singles Near You