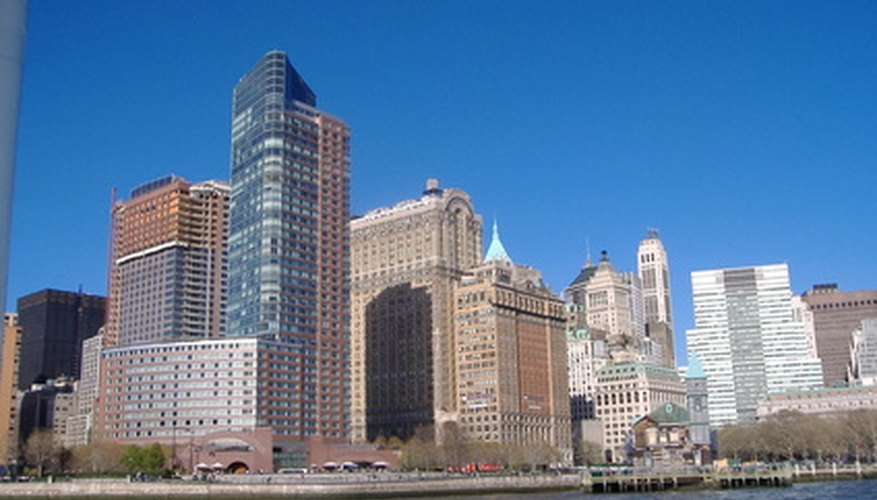 Step 1
Get past the image. Sure, investment bankers have a lot going for them, and it's just not their expensive tailored clothing and sporty cars, or their drive and ambition that can be so alluring. Let's face it: sometimes where she works can be enough to make her a hot ticket item. Though it may be tempting to assign types to investment bankers you might come across and date, look beyond the grooming and typecasts and get to know the person behind the "bling." Remind yourself that you are dealing with a mere mortal who happens to be in a high cachet career. Especially in lean times, the glamor will fade and at the end of day you will be faced with someone you will have to love, listen to and in some cases, assist financially.
Step 2
Don't always expect your investment banker date to be a meal ticket. While it is likely that the investment banker you are dating can afford to take you out to eat at fine dining establishments many times over, do not make the nice meal the primary reason you are dating him. For one, it is not courteous, and two, if he has been laid off, it may be placing him in a difficult position to have to pay an expensive bill. If you are genuinely interested in the person, enjoy going out with him and his financial picture is secure, and he doesn't mind paying the bill, paint the town red if you must. In a post-recession climate it may be hard for anyone to pay an extravagant tab, so do not place expectations that you would not want placed on yourself.
Step 3
Tell the boss. If you are dating an investment banker and you are also an investment banker in the same firm, observe the policies of your company about disclosing your relationship. Come clean from the start, otherwise there could be bumps later down the road. Your bonus could be reduced or you could be sent to a different department or continent. You could also be fired if there is a consistent pattern of inappropriate behavior. On the other hand, take heart that many bankers meet their spouses at work and married couples are viewed favorably by firms.
Warning
Beware the investment banker who is out for a "trophy wife" or one who will see you as a diversionary conquest. If you give in to the latter you might not see him again, and the former may see you as a transaction.
View Singles Near You