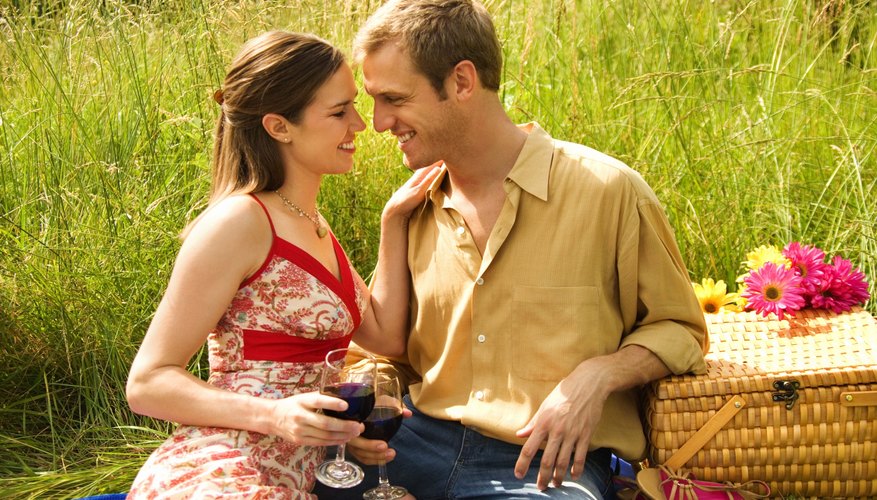 Step 1
Get feedback from other roommates. If other people are in the house, try to get their approval before making advances towards your roommate. Though gaining their approval is not necessary, their support will make any future relationship much easier (and less costly, in the event that one chooses to move out over discomfort). Make subtle comments, like "I love it when Mike plays the guitar on the couch. He's so talented." Gauge their reaction. When they question if you like him, shrug and ask them what they would think if you chose to date him.
Step 2
Do sweet things for him around the house to show your interest. Make him his favorite sandwich when you notice him staying up late studying. Offer to help him clean the pool outside or do a load of dishes for him.
Step 3
Offer in-house activities together. Get a movie from his favorite genre that you also enjoy and propose a movie night together. Or show off your video game skills by challenging him at his favorite game. Make a small tradition of the event by asking to do it again in a few days. Engage in playful competition and be flirtatious during these activities: Sit close to him on the couch and subtly tease him.
Step 4
Spend time in his room. Knock and ask to hang out with him. Get to know more about him by asking him about various posters and his music collection. Ask to borrow a book from his shelf to develop common interests -- and to have a reason to return to his room again.
Step 5
Take the relationship outside the house by taking in-house activities elsewhere. For example, you can take a video game tennis match to the local tennis courts. Make movie nights at the theater instead of at home. After he accepts your proposed activities, make your intentions clear by responding, "It's a date." Make the activities increasingly more romantic by suggesting going out to a nice restaurant or taking a walk. Dress up as you would for a regular date. Ideally, he will propose these not-so-platonic activities, too.
Tip
Despite living together and dating, keep up with your own interests to maintain a sense of identity and self-respect is critical to a healthy, lasting relationship.
View Singles Near You