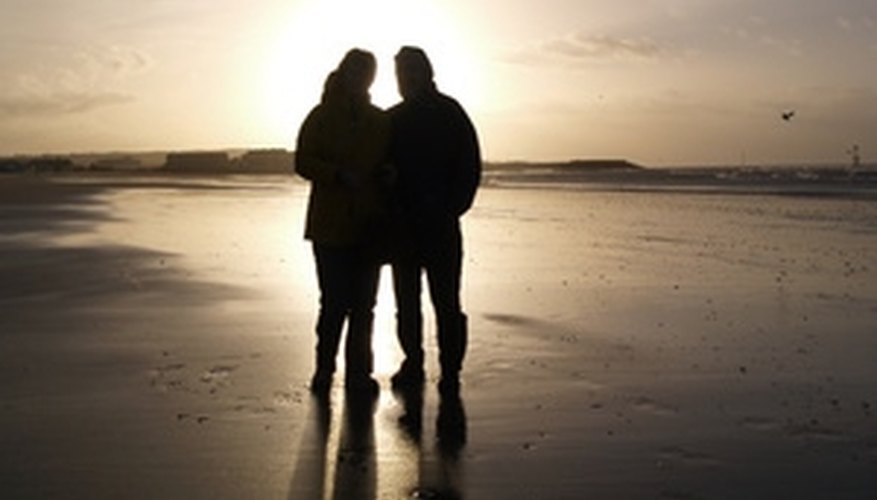 Openly communicate each of your intentions for the relationship right from the start. As most people age, there is less of a desire for wasting time on relationship games. Whether it's a short-term fling or a lasting relationship, you need to both have the same goal in mind.
Address major life issues if you intend on dating the man for a while or becoming seriously involved. These issues include children (whether you or he already has them or want to have them in the future), money, careers and religious beliefs. A man who is 10 years older than you is more likely to be set in his ways, so you need to make sure that your ideas on these topics are compatible.
Determine if your life experiences are compatible. A man who is 10 years your senior is likely to have had more experiences than you, including relationship experiences. Some people have richer personalities and strengths due to what they have gone through in life, whereas others carry emotional "baggage" that can harm a relationship.
Expect input from others that may not always be positive. If you both are older, the 10-year gap probably won't seem like a big deal. However, if you are 18 and he's 28, you're more likely to hear some doubting opinions. Examine yourself and your relationship to determine if this input is valid or not. If your relationship is healthy and positive, ignore negative influences. However, if you have an unsettling feeling about the relationship, it might pay to listen to the advice of others who care about you.
Refrain from assuming that a dating relationship with an older man will be markedly different than a relationship with a guy your own age. If you are well matched in terms of major issues, personality and interests, you may not experience any more challenges than any average couple would.
View Singles Near You