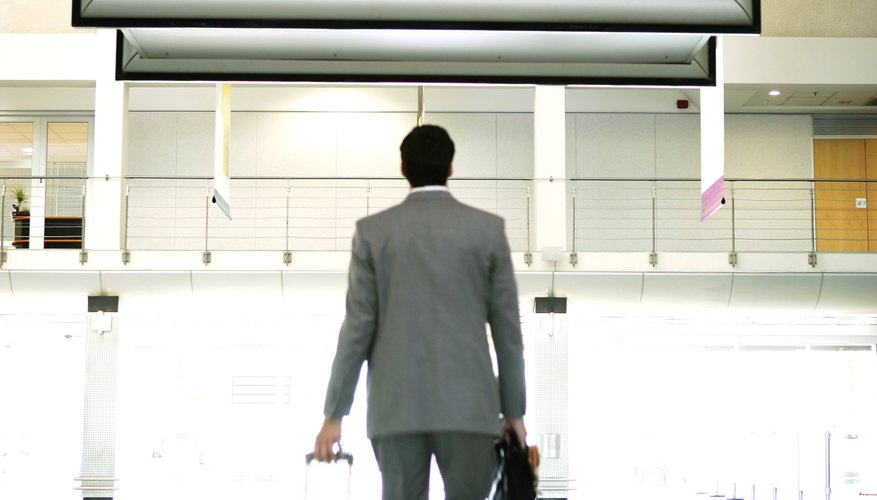 Step 1
Agree in advance what the arrangements will be. Plan phone calls, monthly dates and email exchanges frequency, so each of you knows what to expect. Decide the bare minimum of contact you both need to keep the relationship alive and plan your time together around it.
Step 2
Keep arrangements once they are made. Show up on time to dates and be by the phone when he says he'll call. Make the most out of the time you two have to spend with one another and show him that you understand the value of his time and the nature of his work.
Step 3
Don't make unnecessary demands of your significant other. Expecting him to call several times a day or fly home every weekend for dates may not be feasible. Appreciate and love him for the time he is able to spend with you. Cherish every moment and let him know you are grateful for the effort he puts into making the relationship work.
Step 4
Respect that sometimes his work must come first. Be calm and patient when he must cancel phone calls or dates because there are problems at his job that are complicated by travel arrangements. Be understanding of last-minute delays and transportation snafus, which will come up from time to time.
Step 5
Take some time for yourself while your man is away. Get a pedicure, go on outings with friends and generally pursue the same interests that you had before you met him. This will help take your mind off his absence and will make you a well-rounded partner who is a pleasure to be with. It also can help cushion the blow should things not work out with your traveling man. You will still have your own life and identity to fall back on if you become single again.
Tip
Decide in advance who will pay for things like plane tickets and travel expenses if you're joining him on the road.
View Singles Near You