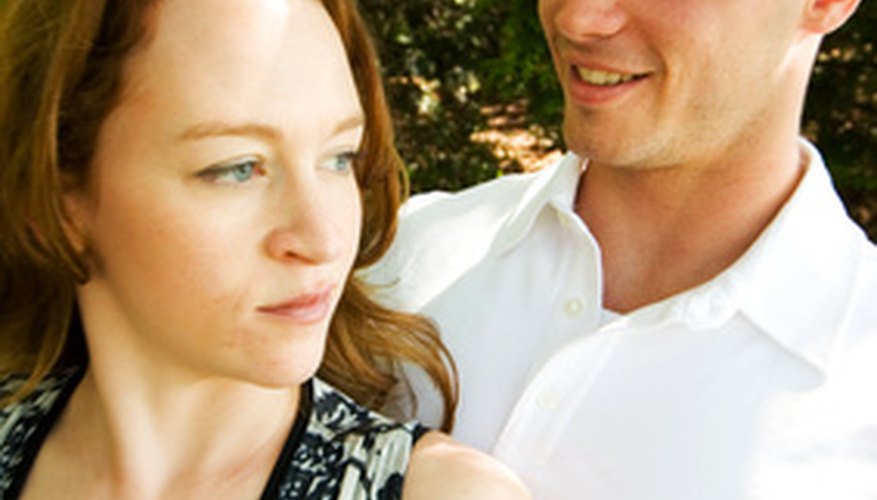 Step 1
Before you begin dating a separated man, get a clear definition of his current relationship with his wife. If he is evasive or is hesitant to be forthcoming, that could indicate that he is hiding information about the status of his marriage.
Step 2
Ask if he is legally separated. This means that he and his wife have filed their separation in court. If he is not legally separated, ask him why. If he is not legally separated and is sharing a household with his spouse, he may not be separated at all.
Step 3
Be sure that he intends for his relationship with his spouse to be over. If he and his wife are trying to reconcile, she will likely view you as a threat and may behave hostilely toward you. Also, he may start a relationship with you only to end it in favor of returning to his marriage.
Step 4
Find out if he and his spouse have agreed to dating outside people during this period of the separation. If they have not, it could create problems in your relationship and in the divorce proceedings.
Step 5
Get clarity about what you want from this relationship. Do you want to move toward marriage or are you interested in a casual relationship? Knowing what you want can be a key factor in whether dating a separated man can work for you. If you want a serious, committed relationship, communicate that to the man you are dating and be sure that he wants that as well. If he is just leaving a marriage, he may not be ready to commit to a new relationship in the near future.
View Singles Near You