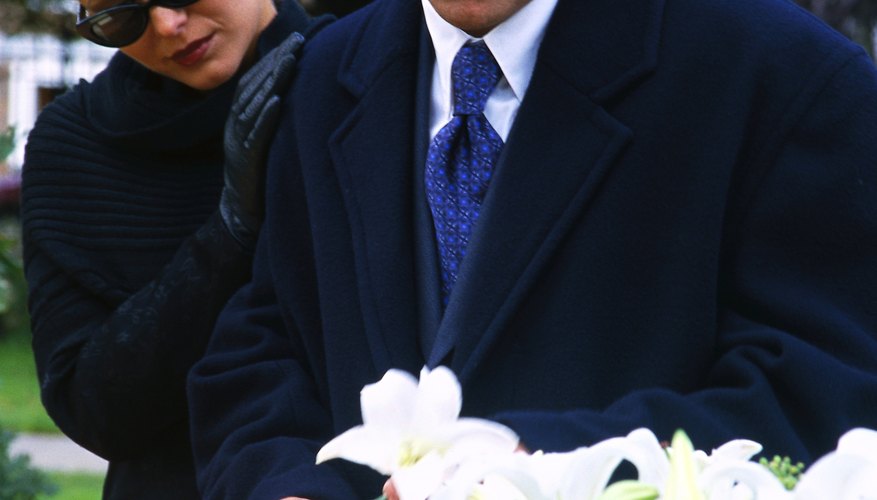 Step 1
Express your concern for his loss. Avoid assuming that your partner knows how much you care about his sadness. Explain that while you may not know exactly what to say, you are committed to easing his pain. Initiating a physical act such as giving bereavement flowers or a card can further demonstrate your sincerity.
Step 2
Give your partner space to grieve. While it may seem instinctive to envelop your partner with extra attention, doing so could cause your partner to withdraw from you. Avoid pushing for information or judging your partner's method of grieving. Realize that everyone grieves differently and that forcing your partner to conform to your ideals can prolong her journey.
Step 3
Remain approachable throughout the grieving process. Understand that the grieving process may take some time before it is completed. Try to accommodate your partner as much as possible, even it means rearranging your schedule if she simply needs to talk to someone. Overlook small issues, such as your partner seeming more "snippy' or "withdrawn," as starting a dispute can destroy positive feelings.
Step 4
Encourage your partner to engage in constructive activities. This is especially important if he has a history of engaging in risky behavior, including illicit drug use or excessive gambling. Activities such as watching movies, going for nature walks or writing in a journal can help reduce stress and anxiety. Suggest attending a grief- support group if it seems like your partner may benefit from the interaction.
Tip
Helping with household chores and errands can provide much needed support.
References
View Singles Near You