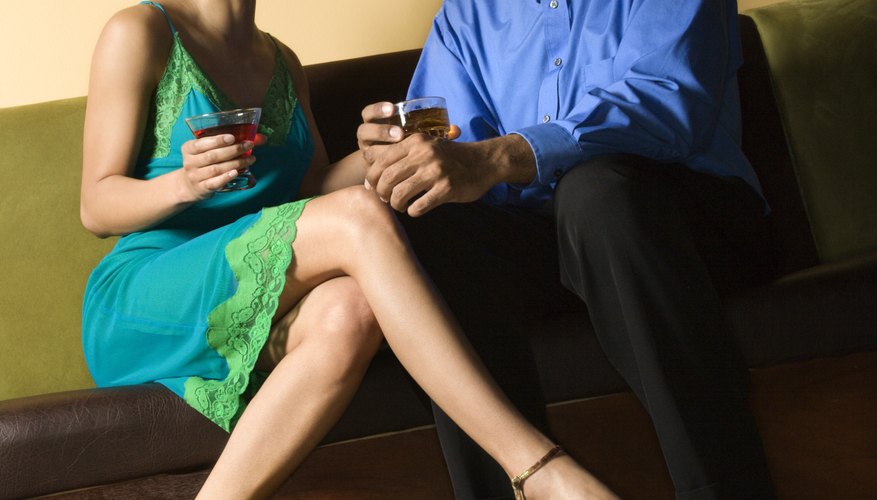 Step 1
Focus on your strengths. It is common to see a beautiful woman highlight her good points, minimizing or even ignoring any flaws. You must do the same with yourself. Identify and emphasize to yourself your strengths. You must know the reasons why a woman would want to date you before anyone else will notice.
Step 2
Spread your net. Meeting new people is vital when looking for a date. The idea is not to get a date with the first woman you see, but to interact with women in a variety of social situations. Supermarkets, cafes, bars and fitness classes are good places to meet people. Do not put pressure on yourself; make your focus only to initiate conversation. Merely share light-hearted conversation. If you feel comfortable, you could ask to see her again.
Step 3
Ask for a date. Do not be hesitant. You can ask directly or indirectly. An indirect suggestion: "My friends and I are going to a bar; I'd like to see you there." Asking casually for her phone number to continue talking can work; you can also suggest a low-key meeting, such as afternoon coffee. No matter how you ask, it is important to convey confidence. Do not talk in a frail voice, look at the ground or fidget. These are all signs of insecurity that women pick up on. Ask with a smile and project positive body language: shoulders back, chin up and good posture.
Warning
Respect women's space and wishes. If they don't want to flirt or date, honor their desires and remember that there are other women you can date.
View Singles Near You