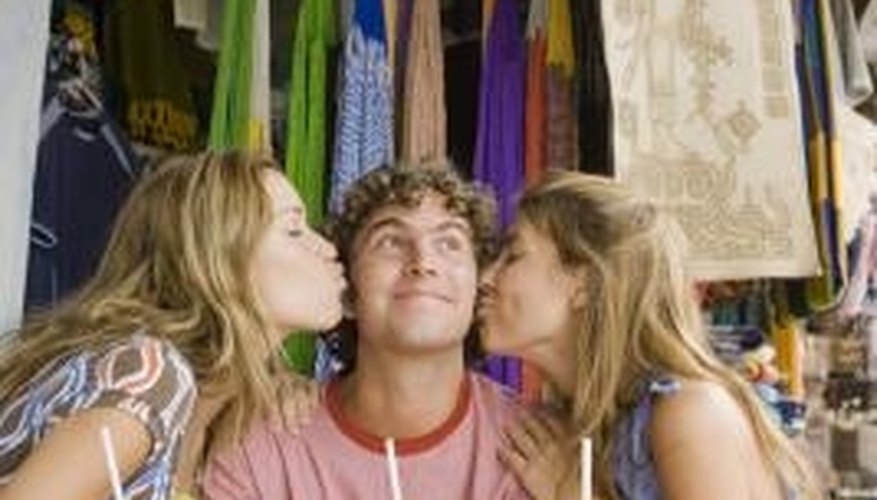 Refuse his offers for dates in the beginning. A womanizer typically is motivated by the challenge of getting a woman to pay attention to him. The longer you can ignore his advances while still giving him the slight hope you may eventually go out with him, the harder he will try.
Don't ask about his other girlfriends or if he is seeing someone else. The key to keeping his attention is to pretend you aren't that concerned about the other women in his life. It will be a refreshing change for him, since many women he dates probably get possessive and jealous.
See him only once or twice a week. Do not be available to him whenever he calls or asks you out. He will not be motivated to commit to you if he thinks you are willing to drop everything for him. Maintain your own interests and live your own life.
Avoid physical intimacy with him for as long as possible. Let him know that you enjoy his company, but you're not going to get intimate with anyone unless that person is able to commit to a relationship. Don't make it sound threatening - simply state that it's your preference to wait for a commitment from the right man. By not saying that you're waiting for a commitment from "him," it leads him to believe there may be other men in your life with whom he has to compete.
Date other men or see them casually as friends. Keep your options open. This shows a womanizer that you're a desirable person and that other men want your company. From time to time, tell him that you have plans with someone when he asks you out. Don't mention whether it's a guy or a girl. Not knowing is enough to make a womanizer motivated to keep you.
Show him your strong side. Womanizers typically don't like females who will bend to all their wishes. They enjoy a challenge. Show him you are not someone to be messed with, and point out when he's treating you unfairly or with a lack of respect.
References
View Singles Near You