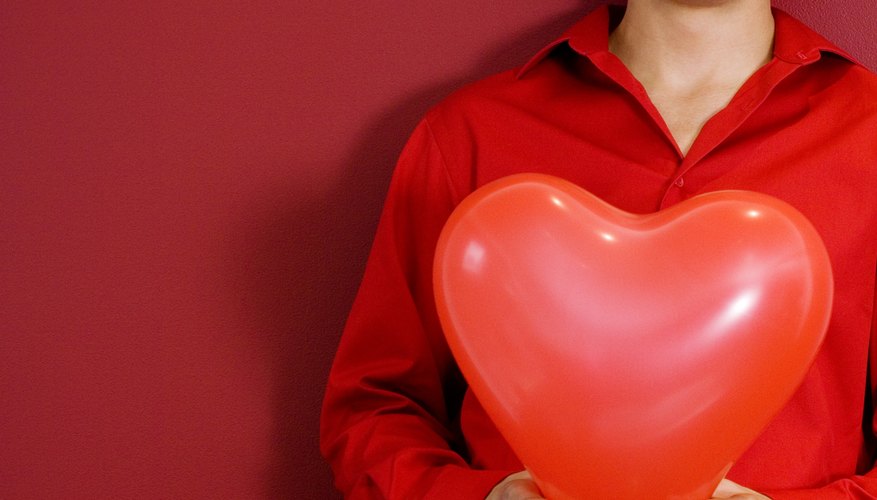 Play Dress Up
Professional matchmaker Leisha Murphy tells HLN TV in "5 Ways to Improve Your Dating Life Today," that one of the top complaints girls have about guys is that guys don't put enough effort into their appearance. If you want her to fall for you, you have to dress like someone worth falling for. This doesn't mean you need to go on a shopping spree, which is probably out of the question when you're on a high school or college budget. Simply get rid of clothes that are stained, ripped or don't fit well. Upgrade one item in your wardrobe, like swapping out your t-shirts for polo shirts. And think about wearing more red, a color that women find attractive, according to psychologist Jeremy Nicholson in his "The Attraction Doctor" column for Psychology Today.
Cozy Up to Common Interests
Dating relationships, just like your average friendships, do best when they're built around common interests or hobbies. Couples with things in common are happier and have better relationships. Find out what your crush likes to do when her job is over or when school is out, and arrange a date or just a casual hangout session where you both can share the same activity. Ideally, find something in common that's physically active. Exercise releases feel-good hormones called endorphins and can make her feel more attracted to you, reports Stephanie Cary for "Whittier Daily News."
Talk With Your Body
If you get tongue-tied talking to a cute girl, let your body do the work. Body language plays a major role in attracting the fairer sex. Use positive, welcoming body language. For example, instead of crossing your arms over your chest, keep your arms at your side or resting in your lap or on the table, recommends Blanca Cobb, a body language and behavior analyst writing for YourTango.com. Smile a lot, lean forward slightly and make lots of eye contact.
Show Your Kindness
In a survey of more than 20,000 people conducted jointly by "Glo" magazine, YourTango.com and online dating site Chemistry.com, the number one trait that girls look for in guys is kindness. Get your crush to like you by taking every chance you can to show you're a kind, caring gentleman. Open doors for people. Offer to carry her textbooks at school. Donate to a local charity or volunteer at your town's animal shelter. However, make sure you're doing these things because you genuinely want to help and not just because you're trying to attract a girl.
View Singles Near You