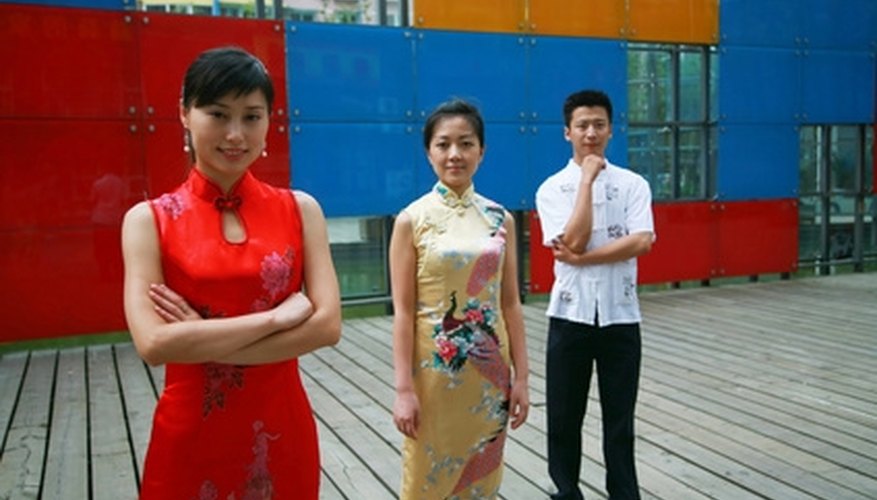 Greetings
Bowing is a traditional Okinawan greeting showing respect, the same as shaking hands in the United States. Deeper bows show more respect. Also, the suffix "-san" is added to the last name. For example, if the last name is Higa, you would address them as Higa-san. Close acquaintances address each other by adding "-san" to the first name.
Physicality
Unlike in Western cultures, sexuality isn't as frowned upon in Japanese cultures. Since Japan does not have Christian history, they are not as attached to the puritanical morals that ultimately viewed sexual desire as "wrong." Japanese people understand that physical interest is a part of attraction. While many Japanese women will still be conservative, overall the Japanese understand that sex is a natural part of relationships and dating. While many women may be conservative while out socially, they may be more open in one-on-one, intimate situations.
Female Expressions
Japanese women will not often take the lead while out on a date. A woman showing her desire outwardly in public is frowned upon. Japanese women tend toward the demure, slightly tempting without being forward.
Financial Status
Japanese men will often mention their salary several times during the first few dates. This will showcase his ability to care for a woman. Unlike in Western cultures, this isn't considered bragging in Japan. Instead, it's natural and subconscious. Japan is a culture of business above dating.
Technology
Technology, like text messaging and email, play a large part in Japanese dating. Dates can be initiated and arranged via technology instead of verbal or personal contact. Japanese people can spend days or weeks sending messages to each other before actually meeting in person.
Dates
First dates generally occur in places like restaurants or cafes. They are typically out in the open and not too intimate. Couples who want to be together in private can book a room at a "love hotel." These rooms are generally equipped with a bath for two people, karaoke machines and video games. While intimacy is also a reason to book a room, it's also a way for two people to be alone and enjoy time together without outside distractions.
References
View Singles Near You