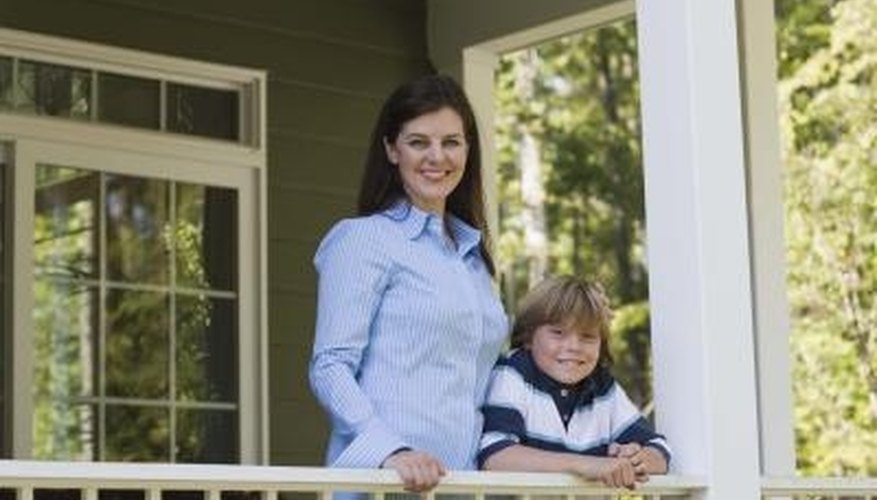 Understanding Single Moms
Have an open mind and respect for a woman who has much more to deal with in everyday life than someone who is in an established and supportive relationship. Also know that she may have much to teach a man about love and understanding, having already borne a child to a different father. However, remember that your date is also, in many ways, just like any other girl. Never assume facts about her life, because assumptions can lead to misunderstandings and problems down the line.
On the Date
Be aware of sacrifices that your date may have made and make your time together as fun and carefree as possible. The more you set her free from her worries, the more she will be ready to be outgoing and warm toward you. Choose a location where she will feel relaxed, in which you both can kick back and escape from the cares of the world. This could be a restaurant, a club, a movie theater or another location mutually decided on by both of you. Dates with single moms can be anywhere and incorporate any activity you choose.
Consider Her Situation
Remember that your date had to arrange for childcare for the time the two of you are out together. This may have involved additional costs when family finances are probably stretched to the limit, and may have been hard to arrange in the midst of difficult working arrangements. A single mom will have spent a lot of time planning for this date. The age of her children will also affect the amount of time she'll be able to be out with you.
What She's Looking For
Try not to overthink your dates with a single mom. Though you may be wondering if the woman is looking for an income or someone who can be a father to her children, she may have nothing like that in her mind. Single moms are no different from other single women: They go on dates, have a great time, want to fall in love with a wonderful guy and ultimately come together with someone to share their life. At the start of your relationship, try to date as if there are no children in the picture---get to know her as a person, rather than as a single mom.
Bringing the Kids Into the Relationship
Even in the most bullet-proof of relationships, children may have an inherent dislike of anyone who is "seeing my Mommy." Certain ages are less well-equipped to deal with alternative parents than others. From around five or six years of age until well into the teens, the child can have a distinct, almost hard-wired disgust for an alternative to Daddy. The guys that have the easiest time with this are not even the ones who are naturally "good" with children. Getting to know your date's children will always take time and lots of love. Do not expect the kids to instantly love you. Be patient with their rejections. Take it slowly and carefully. If you are sincere, the natural love you and their mom have for each other will pay off with you earning the children's respect.
References
Resources
View Singles Near You