Initial Email
Normally, if you are sending an email in response to a dating profile, you will already have a little information about the recipient. Don't assume that you are already friends and treat the first email like a personal introduction. Start the email with a friendly "Hello, my name is..." and make reference to how you saw his or her profile. For example, "Hi, My name is Tim and I saw your profile on Match.com." Include a link to your dating profile, webpage or Facebook page so she can check you out prior to responding.
Getting to Know You
Take a paragraph in your email to discuss some of the things that make you special and be specific. For example, don't just say you love to cook, say, "My Chicken Marsala has all my friends licking their plates after dinner." The more specific you are, the more you'll stand out in his or her mind.
Common Experiences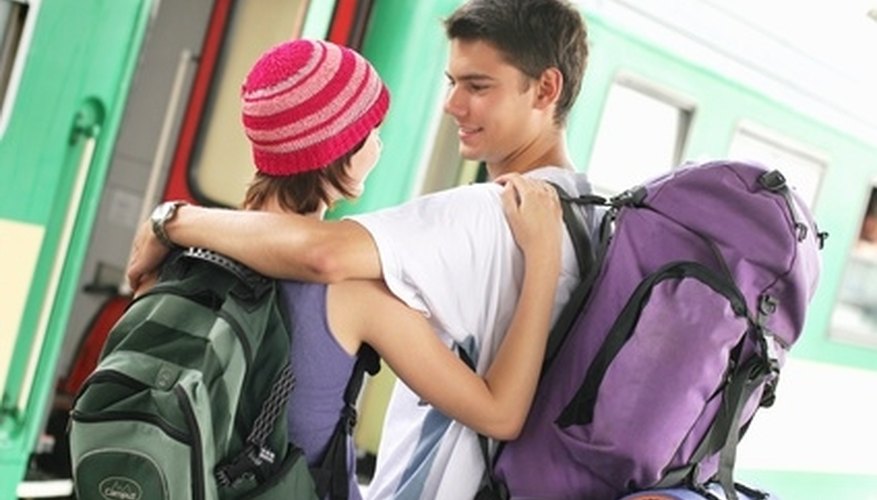 You may have an idea of some of her interests from her dating profile, so break the ice by building on shared experiences. For example, if she says she likes to travel and has been to Canada, mention your trip to Banff and talk about your glacier hike. Discuss your dreams to visit Nova Scotia and ask her to recommend some must-see areas to explore.
Inspire Response
It is tempting when dating via email to just talk about yourself, but your reader wants to feel included in the conversation. Add some questions to inspire his or her response to your note. Avoid interviewing, but pepper your email with queries that fit in naturally to the topic. For example, "I envy your ability to cook and I have been looking for a really easy chili recipe, any suggestions?"
Keep it Light
One of the biggest mistakes people make when dating via email is getting too familiar. It is natural to feel more at ease writing than speaking, but a common pitfall to those looking for a relationship is falling into suggestive discussion. Think of your email dating as you would dating in person and behave and write things you would only feel comfortable saying across a dinner table. Nothing will eliminate you faster from a potential meaningful courtship than delving into written erotica, so avoid the naughty talk until the relationship is more solid.
View Singles Near You