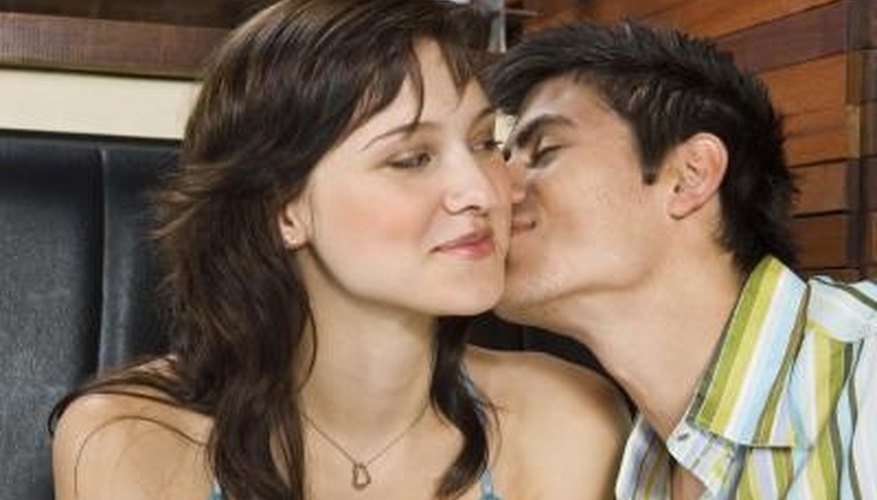 Time
An important etiquette point to remember is that there is no time minimum. You can start dating whenever you want. This a point that is best shared with the people around you, particularly your children, who may feel as if you have not grieved for long enough. However, grieving is intensely personal, and if dating is part of your grieving process, then by all means, date whenever you want.
Children
You should let your children know that you've started dating, particularly if they are adults. Keeping this line of communication open will make the entire process easier. It's better for your children to find out you're going to date again after a mature, adult conversation rather than by running into you and your date on a Friday or Saturday night.
Avoiding Spouse Replacement
If you are going to start dating, you need to remember that you're not replacing your spouse. Nothing can replace the bond that comes from years of marriage, and if you go looking for this bond, you will be disappointed. What's more, your dates will become frustrated by the fact that you are setting expectations so high. Approach each date as a fun person you can get to know, rather than trying to replace your spouse right away.
Discussing Your Spouse
It is acceptable to talk about your passed-away spouse with your new date. You probably shouldn't talk about your spouse all the time, but you shouldn't bottle your feelings up. No matter how long it's been, there are going to be things that remind you of your spouse. It is perfectly acceptable to tell your new date how you feel and why you feel that way.
View Singles Near You