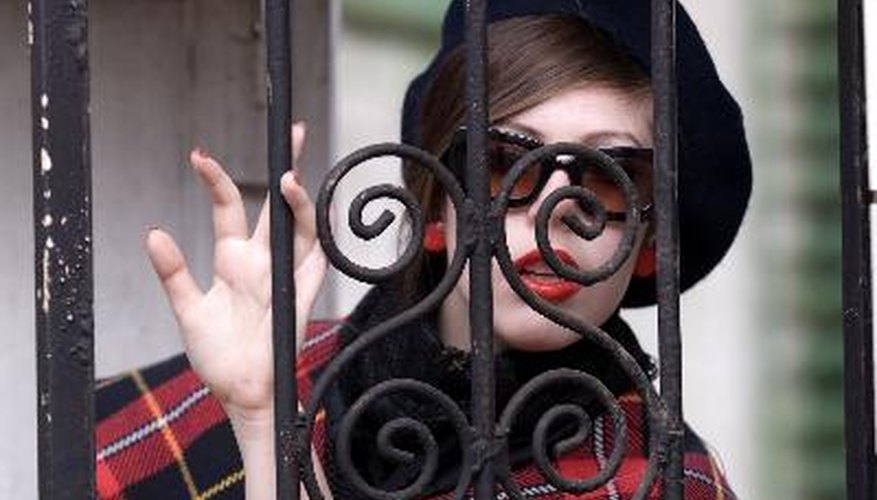 From the cultural and social differences, to the many pleasures and fun a French woman can bring, dating French women can be an endless roller coaster of new and exciting experiences. Read more to learn how to charm and win over a French girl, and then keep her once you have her smote.
Step 1
Expect confidence. French women exude confidence, exuberance and charm that can only be matched by an equal measure of wit and intelligence in a man. French women expect a certain level of culture and political savvy in men. This is why it is important to be aware of current cultural events and the ever-changing political climate.
Step 2
Respect her culture and world view. Ask questions to gain a deeper understanding of her culture and world view. Politics is an important topic in French society. That tradition is equally noted in French women living abroad. This is why it is important to not only ask questions about her political views, but also understand how she came to have them. Engage her in conversation and debate to examine cultural and political differences and similarities.
Step 3
Give her the independence she requires. French women can be very independent by nature. However, that tradition should not be taken the wrong way. To avoid unnecessary conflict in the relationship, allow your French girlfriend the space and independence she requires to feel connected, vital and nurtured within the relationship. Do not assume that her independent nature is a sign of dissatisfaction or contempt. Ask questions when in doubt.
Step 4
Avoid stereotypes. Ask intelligent questions and avoid conversations that stand on gross stereotypes and rumour. See your French girlfriend as an individual woman, and avoid translating her personal choices into gross assumptions about French women in general. Recognise that culture influences style of dress, manner of speech, sense of humour, hygiene and many other area of our lives. Avoid saying, "Is that a French thing?"
Tip
Treat a new romantic partner as an individual and not as a cultural phenomenon.
View Singles Near You