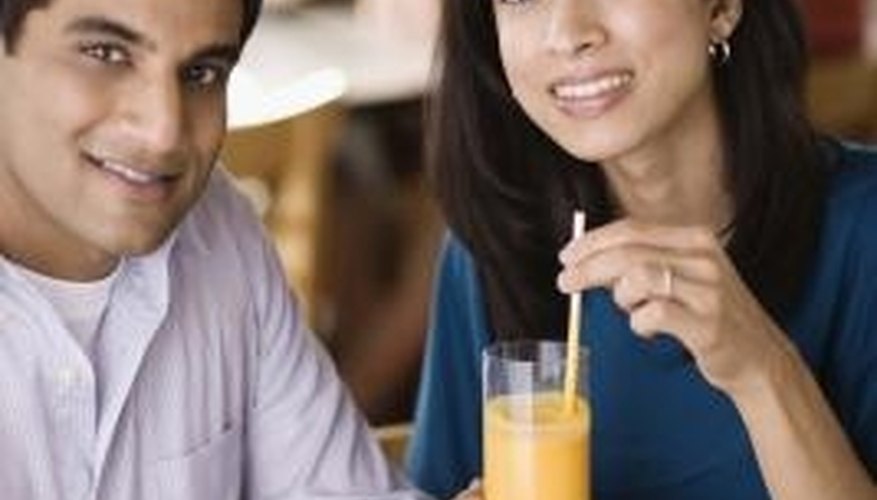 Photography
Choose items that can help her remember the time you have spent together. A digital camera or digital video recorder can help her save memories of future times you spend together. A digital photograph frame or a photograph album can allow her to share those photographs with her friends, coworkers or family members. For that special photograph, have a frame personalized with your names on it for her to display on her desk.
Food
Instead of taking her out to a restaurant, show how much you love her by investing time and creativity into a meal for her. Create her favorite dinner and surprise her with a candlelit dinner when she arrives at your house. Don't forget to finish off the night with a special dessert. You will show her that you care enough to spend time on the meal instead of just purchasing food someone else made.
Gifts of Romance
Purchase her a gift that will make her feel sexy. A bottle of her favorite perfume will allow her to wear that favorite scent for you. If you want to take her to an upscale restaurant or a formal event, purchase an evening gown for her to wear out with you on your date. If you are uncomfortable choosing a dress, other items could include earrings or a necklace for the evening. If she has an adventurous side and you feel comfortable enough in your relationship, purchase some lingerie for some fun at home alone.
A Night on Her Own
Show her how much you trust her by purchasing her a gift to use on her own without you or to share with her friends. Purchase a gift certificate for her favorite restaurant as well as a couple of hours of limousine service. Another option would be a gift certificate for a day to spend at a spa with her friends. These gifts will help her relax and show her that you value the time you spend with her, but support and trust her having other friendships as well.
View Singles Near You