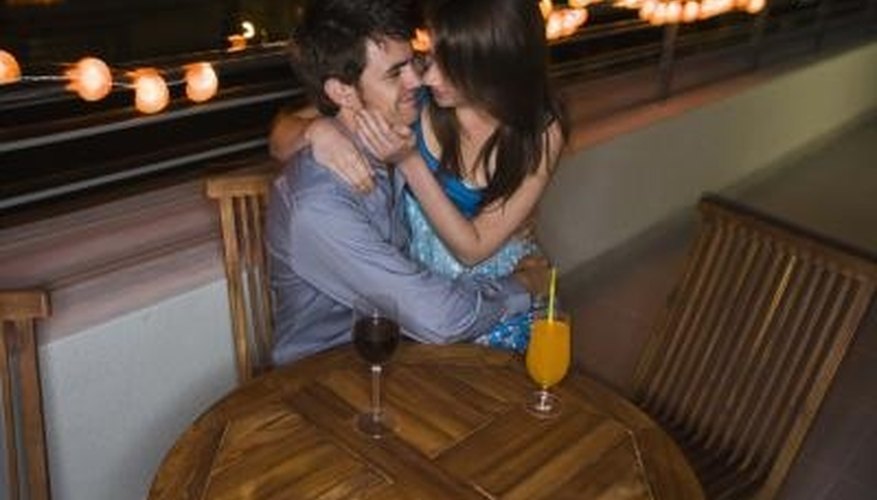 "He's Just Not That Into You" by Greg Behrendt and Liz Tuccillo
"He's Just Not That Into You" is one of the most popular dating books out there, with even a film adaptation, surrounding the idea that sometimes a man just isn't very interested and women should move on. The book uses humorous case studies and examples to demonstrate common scenarios when a woman will continue to date a man who treats her poorly. "He's Just Not That Into You" was a New York Times Bestseller and was featured on an episode of "Sex and the City."
"Straight Talk, No Chaser" by Steve Harvey
"Straight Talk, No Chaser" by Steve Harvey is a more generalized dating book, with advice for women of any age. He breaks down what men at every age are thinking, in order to simplify the dating process for women. "Straight Talk, No Chaser" moves through a relationship and provides advice on how to continue to enjoy your partner once you have moved in together and are committed to one another.
"Date Like a Man" by Myreah Moore
"Date Like a Man" is a true dating manual that has its own "training program" inside. The central philosophy of the book is that men date for fun, and women date to find relationships and partners. Myreah Moore argues that if women start dating for the enjoyment instead of putting pressure on the situation, they will be more successful in finding a partner they truly enjoy.
"Date...or Soul Mate?" by Neil Clark Warren
This book, written by a professional psychologist, was created for the popular online dating site Eharmony. Inside, Dr. Warren provides different skills for daters of any age or gender which will help determine whether your date is really meant for you. The book is geared towards people who are sick of dating just anyone and want to streamline the process to make it more efficient.
View Singles Near You