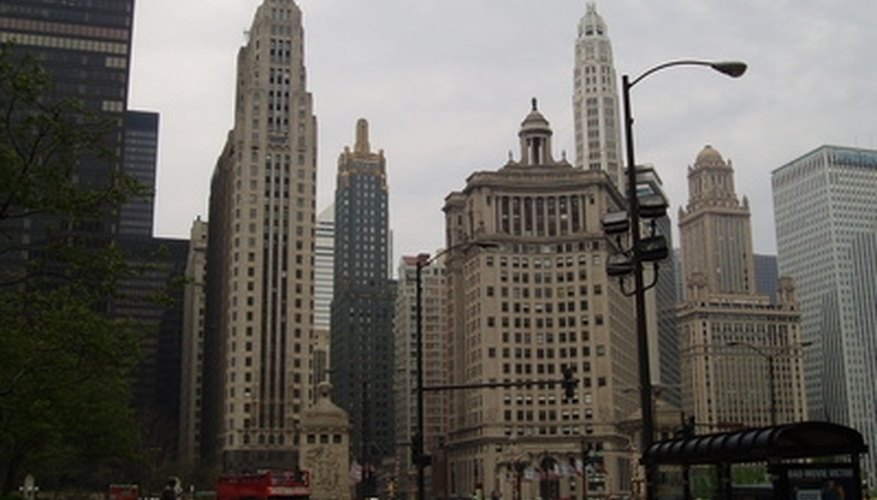 Wait Wait...Don't Tell Me
The weekly NPR program is recorded every Saturday live in front of a studio audience. The long-running radio show features guest columnists who answer questions concerning each week's major events in a comical way. Anyone who loves intellectual humor will enjoy their date night listening to this live radio show.
Wait Wait...Don't Tell Me!
Chase Auditorium
10 S. Dearborn St.
Chicago, IL 60603
npr.org/templates/story/story.php?storyId=35
North Village Park Nature Center
This 46-acre park in downtown Chicago offers a perfect destination for a romantic stroll. The nature center features animal specimens presented in the animals' authentic environments, such as wetlands and the savannah. Observing the plant and animal life in this Chicago park makes for a wonderful daytime date. The park is open throughout the week during daylight hours.
North Village Park Nature Center
5801 N. Pulaski Road
Chicago, IL 60646-6007
312-744-5472
Cruises
Dozens of cruises set off from the Chicago Harbor each day. A couple can enjoy a romantic evening on one of the many cruises that sail across Lake Michigan. Several cruises feature dinners and entertainment onboard the ship.
Second City
The legendary Second City is Chicago's premier comedy club. Some of comedy's greatest stars launched their careers at this club. Some notable alumni of Second City include Alan Arkin, Joan Rivers and Bill Murray. Every Saturday, Second City hosts at least two to four shows throughout the day. Second City has every form of comedic entertainment imaginable from sketch comedy to musicals. Visitors can also tour the historical theater.
Second City
1616 N. Wells St.
Chicago, IL 60614
312-337-3992
secondcity.com
Navy Pier
The Navy Pier is a 50-acre shopping and entertainment center near the Chicago Harbor. The pier is filled with dining options, theaters, independent and commercial businesses, as well as a weekly events and an arts calendar. A Chicago resident can make a date for the fine-dining establishments or for a day of shopping. The weekly and annual events at the Navy Pier are also exciting date experiences. One of the most famous attractions at the Navy Pier is the Tall Ships event. The Tall Ships is a yearly event where 20 historical ships sail into the Navy Pier. Visitors of the Navy Pier can see all 20 of the antique ships and board 12 of them. Five of the ships carry a crew out into Lake Michigan for a fun day out in the water.
Navy Pier
600 E. Grand Ave.
Chicago, IL 60611
312-595-7437
View Singles Near You