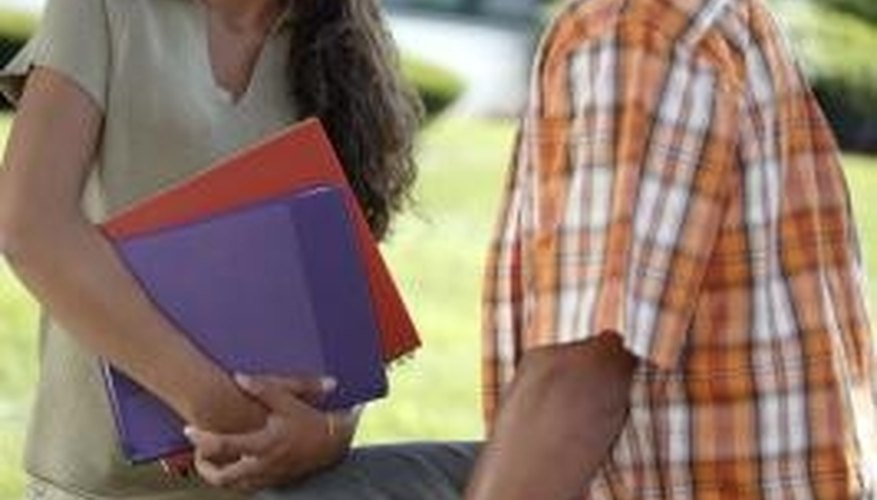 Attend a School/Local Event
Take full advantage of school life by attending a school event. These activities are usually free or low cost with a student I.D. and make for a fun date. Most colleges have school plays, sports games, independent band performances, dances and more on campus. Besides school events, many local social events can be inexpensive and entertaining. These may include local bands, comedians, dancing and more. Some places will give student discounts as well.
Share a Picnic on Campus
During a break at school or after classes are out, meet your date outdoors on a lush open green space on campus. Plan ahead to make a picnic lunch and sit on a blanket together as you spend time talking. Sometimes in busy college life, a quick time to relax during the day with a friend is much needed. If you're getting serious with someone, you'll especially want to find as much time outside of school to see each other.
Take a Movie and Dinner Indoors
Who can't say dinner and movie always make a fun date? Bringing it indoors can help you stick to a budget. Buy food at a local eatery that gives student discounts (research this ahead of time). Grab a movie and snuggle into enjoy a nice meal and movie together. This activity also works well for big groups.
Take Advantage of the Great Outdoors
Students of varying fitness levels can find ways to enjoy outdoor activities. Go to a local park and play games, such as, soccer, baseball, volleyball or frisbee golf. Drive up the canyon and go hiking, running or bike riding. Grill up some hamburgers and roast marshmallows for smores. Just keep in mind to plan ahead if you're wanting to cook so you can ensure the park facility will have what you need.
Have a Cook Off
Get together with a big group to plan a meal. Divide up the list and go shopping. Ask each person to purchase 2 to 3 ingredients. Then head to someone's house and cook it all up. Cooking can be a fun way to get to know each other as you work together. You might even learn a new recipe to add to your repertoire. Enjoy the meal and play board games, video games or watch a movie.
View Singles Near You