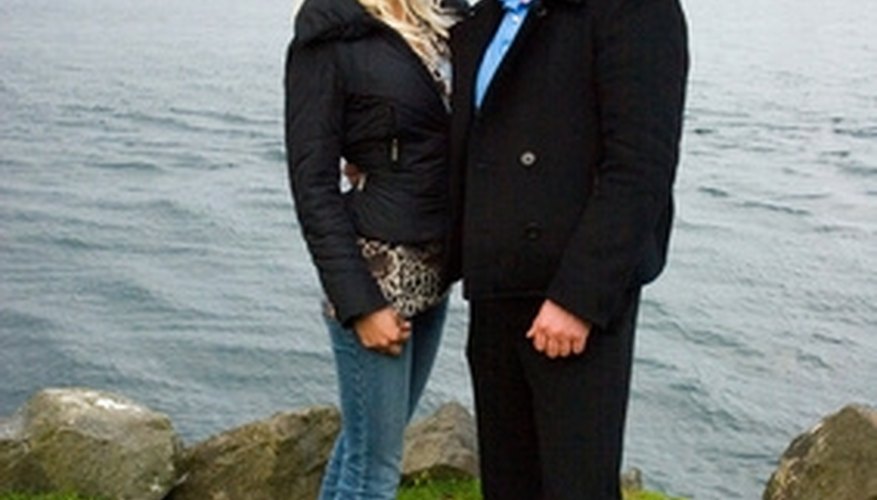 Cheap Date Ideas
When it comes to dating, at some point there may come a time when your budget comes into play. Cheap dates can be equally as fun, if not more fun, than some of the most expensive dates. In Lisa Sussman's book, Redbook's 500 Great Dates, she provides tips to transform some of the most expensive dates into cheap ones, such as dinner and a movie. Sussman suggests going to brunch and a matinee as substitute for dinner and a movie, since both the restaurant and the movie ticket will be cheaper earlier in the day. Another option is to find a free outdoor movie; Sussman says that many libraries and museums offer these, and you can bring your own food to the movie. She also suggests renting a movie at a local library and then making dinner at home.
Creative Date Ideas
Sometimes going to dinner and a movie every single weekend can get boring. Those times call for some creativity in your date life in order to liven things up a little. In her Reader's Digest article "10 Creative Dates to Spice Up Your Relationship," Tracy Morin suggests going to a day spa together, looking for treasures at local flea markets, thrift stores and antique stores, stargazing, doing a craft together, going fruit picking, going gambling, or doing things that you used to do as teenagers, such as rollerskating or visiting the mall.
Seasonal Date Ideas
One of the easiest ways to plan a date is to consider the season and peruse the events offered in your local area, or do some of the seasonal things together that you haven't done in years. In the fall, look for harvest or pumpkin festivals that you can go to together, or buy a pumpkin and carve it together. In the winter, go ice skating, sledding or build a snowman together and follow up the activity with some cookies and hot chocolate at a cozy cafe. In the spring, experts at hotdateideas.com suggest finding a park and having a picnic, going hiking, visiting the zoo to see the new baby animals, or flying a kite together. In the summer, experts at hotdateideas.com suggest embracing the warmer temperatures and doing a lot of water activities together, such as boating, rafting, sailing, surfing, canoeing, jet skiing, swimming, visiting water parks or snorkeling.
View Singles Near You