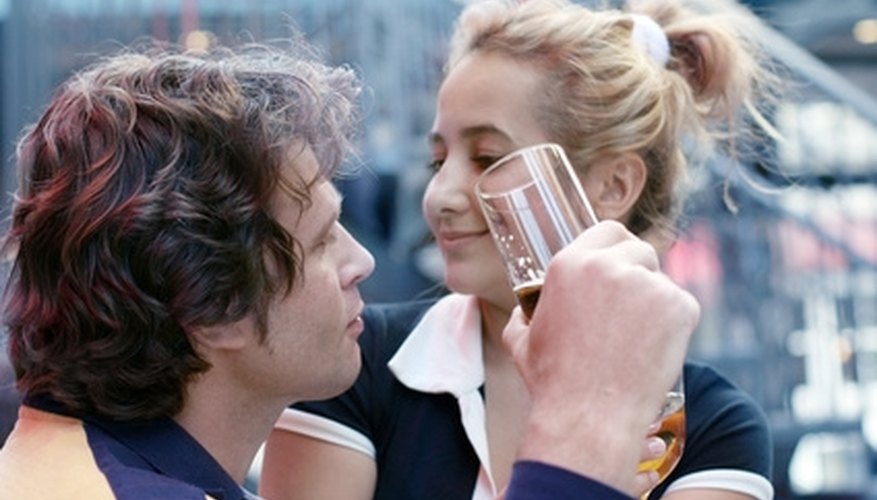 Weekend Getaway
Married couples can enjoy time away from home during a weekend getaway. Travel to a nearby state for a weekend filled with entertainment, dining and adventure. Reserve a room at a bed and breakfast for an intimate retreat with your spouse.
Couple's Massage
With the stress of work and home life, you and your spouse can take a day away from your regular routine and visit the spa. Check with your local spas to see if they offer couple's massage packages, which allow you and your spouse to luxuriate in a relaxing spa session together. Paired with aromatherapy and hot stones, a massage is a weekend treat you can both enjoy. After your massage, visit a nearby restaurant and enjoy brunch or lunch together.
Romantic Dinner
Dim lights, soft music and delectable entrees can set the mood for a romantic evening with your spouse. Plan this date night at an upscale restaurant the two of you have dreamed of trying. Pair your meal with wine to celebrate a special event like an anniversary or promotion.
Hands-on Adventures
Plan a date at a pottery studio and craft creations together, or enroll in cooking classes and learn how to make fine cuisine or desserts. Dates that allow you and your spouse to work together and have fun can help add some excitement to your marriage.
Museum Trip
Infuse educational enlightenment into your next date with your spouse. Visit local museums or plan a trip to visit one in another state. Choose from art, history, science, military, botanical museums and even adventures at the zoo. Pack a picnic lunch to dig into after you're done walking through the museums and enjoying the sights.
Get Fit
A couple who works out together, stays fit together. Enroll in a weekend exercise class such as kickboxing or yoga, or take a hike, run or jog with your spouse. Yahoo! Health reports that physical activity can help improve sexual health. After a workout, make your way to the kitchen and blend up fruit smoothies together.
View Singles Near You