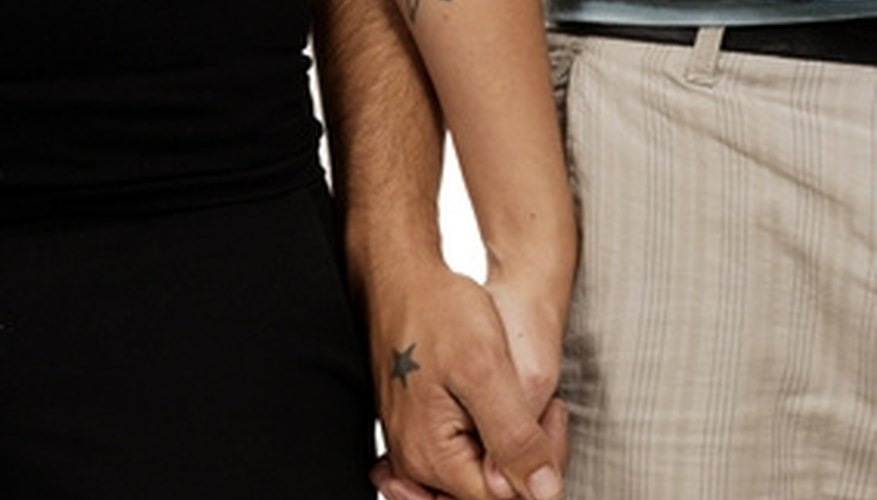 Be Interactive
Take your date to do something athletic or interactive. Have a video game tournament or take her bowling, ice skating or to a roller rink. If you're having an evening date, hit a pool bar for drinks and a few games. For outdoorsy activities, consider renting bikes, horseback riding or kayaking. Karaoke is a great ice breaker, as well. Spend the night belting out your favorite songs---you may even want to try a few duets.
Window Shop
Take your date window shopping. Grab coffee to go and visit an upscale mall. Spend the day playing dress-up and trying on things you can't afford. Use this opportunity to get inside your date's head and discuss dreams and plans for the future.
Dinner Show
Find a themed dinner show to enjoy. You can try murder mystery dinner shows, or themes such as Arabian nights or Medieval times. This creates a great ice breaker or conversation topic over dinner and is likely to be a date that you'll remember for a long time.
Cook In
Hunt for a cool dinner recipe that neither of you have tried yet, with a corresponding dessert. Doing the shopping together for the ingredients is half the fun. Work together to create your meal, and set the table with candles to create a more romantic vibe. Pick a movie that you'll both enjoy and watch it after you've cleaned up. Trying new recipes brings something exciting to your dinner---even if you're not eating out---and breaks up the monotony.
Try Something New
Try new foods and types of restaurants, instead of something familiar. Consider dining out at a fondue restaurant or a churrascaria (a Brazilian steakhouse usually set up buffet-style). Step out of your comfort zone and try a hip Indian place or a Thai noodle bar. Your date will appreciate your willingness to try something new.
References
View Singles Near You