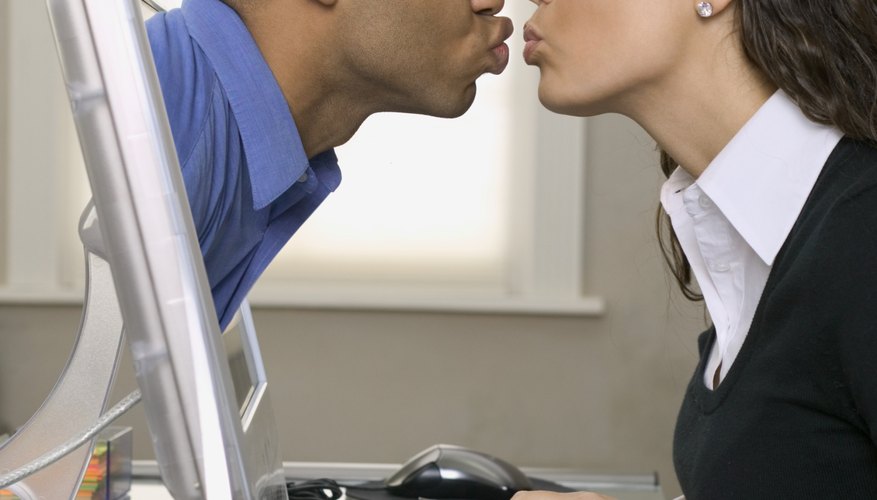 Money
Dating Internet sites pull in billions of dollars each year. On some sites, this money comes, in part, from revenues generated through memberships. The larger part is in advertising.
These sites plug any product or service having anything to do with dating. These range from hair products and other pre-date primping tools, to restaurants or other date-friendly locations, to wedding planning and more.
Convenience
Today's society is busy. Many individuals have migrated this aspect of their social lives to the Internet. Dating Internet sites offer the convenience of searching for that special someone from the comfort of your own home. Another convenience is that you could meet someone from a foreign country as effortlessly as you could meet the girl next door.
Looking for Love
Psych Central says that there are two groups of people who are more likely to use dating Internet sites than any other. The first group includes people who have high self esteem and who value romantic relationships in their lives. It seems likely that this group is looking for love.
The second group that is likely to use these sites includes those who have low self esteem, and who do not value romantic relationships in their lives. These individuals likely lead the sad stories so often heard about, when someone from the first group is linked up with someone in this group.
On the bright side, users of dating Internet sites are not the shy social recluses that one might guess them to be. A social butterfly offline is likely to be as sociable online.
Success Stories
Each dating Internet site has its success stories, and many are proud to announce their marriage statistics. For the year 2009, eHarmony states that 10 to 15,000 members joined each day, with 562 marrying each day. This amounts to 197,830 marriages for the year.
The success stories are a boon to marketing on these sites. It is a rarity to see anything about the failures, except through individuals who have been burned. People are still people, and no dating Internet site will ever change this.
View Singles Near You