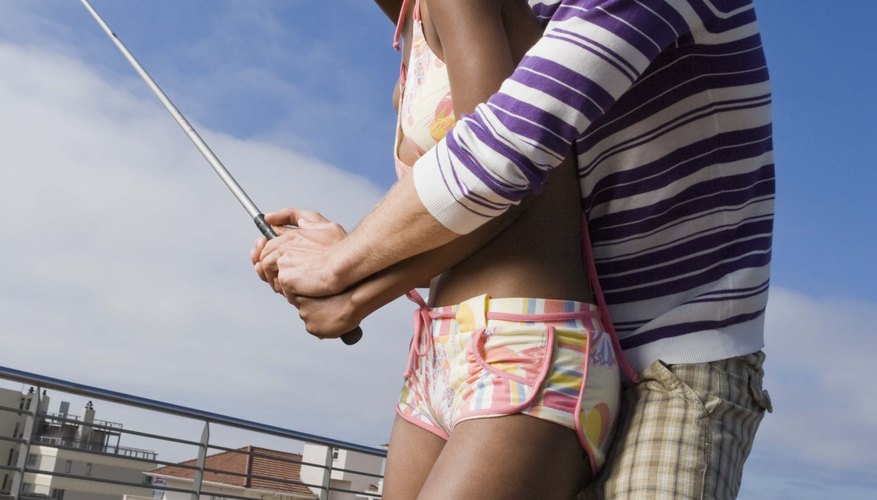 Concerts
Most married or dating couples can agree on at least a few musical acts loved by both partners. Attending a concert, especially rock concerts and more risqué pop acts like Lady Gaga, may take one or both partners out of a comfort zone. Yelling and jumping and dancing with a bunch of strangers may provide the excitement a married couple needs. More intimate acts, such as Jewel, can serve as safer and quieter alternatives for more introverted couples.
Outdoor Activities
Activities such as hiking and biking can reintroduce couples to nature in a relaxing, nonintimidating way. Water lovers can explore waterways with canoes, kayaks or rafts. More adventurous couples can bungee jump or even parachute. Even a brisk game of tennis or basketball can provide needed physical exercise and a playful sense of competition. Couples can explore sporting events through clubs like Meetup.com, continuing education classes or networks of friends and family.
Theater
People attending a play are privy to a performance that is never exactly duplicated. Plays ranging from school and community theater performances to professional Broadway offerings can delight the senses and create memorable moments for couples. Men and women may like dressing up for more upscale performances, enjoying the sense of sophistication associated with the theater. Broadway productions, such as "Wicked" and "The Lion King" tour across most of the country, affording most people the chance to enjoy these performances.
Fairs and Festivals
Married and dating couples also should engage in fun activities that involve their children. The National Healthy Marriage Resource Center suggests that families attend fairs and festivals. Couples can save money by bringing their own snacks, searching for discounted tickets and limiting the number of paid rides and attractions for each person. Thrill rides, such as roller coasters and water slides can provide excitement for the entire family.
Resources
View Singles Near You