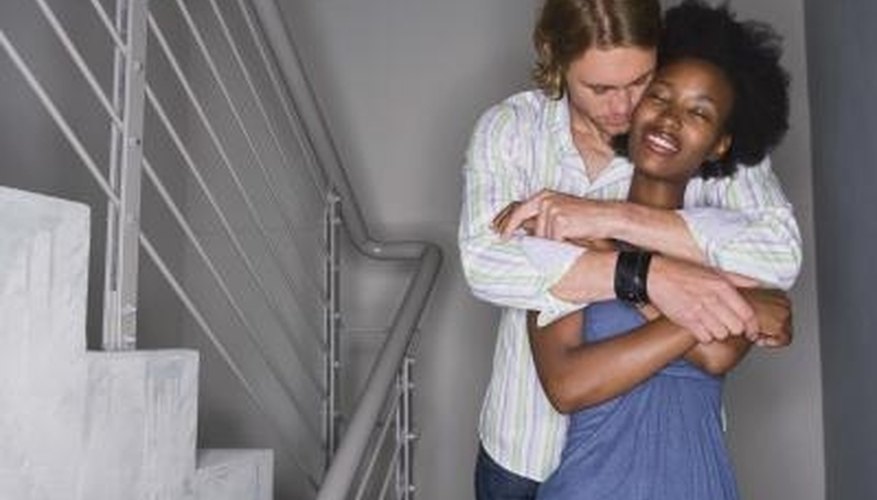 Dissatisfied With Their Own Race
One of the prevailing myths of people who choose to date outside their race is that they hate potential mates of their own race. Though some people prefer to date people of a different race exclusively, most are simply trying to find the most suitable mate for them, regardless of color. When these people marry someone of a different race, it is simply because they felt a connection with their mate more than anyone else.
Not in Committed Relationships
Most interracial couples have genuine friendships, a strong commitment and an abiding love for one another. This shreds the myth that interracial relationships are based on sex, an attraction to the different or even "taboo;" or a longing to be in a casual, non-serious union. Mark Mathabane, director of multicultural education at the Catlin Gabel School in Portland, Oregon suggests that interracial couples "are determined to prove critics wrong by making their union last."
Dating to Change Social Status
A prevalent myth or idea about interracial couples is that one member of the union is desirous of changing his or her social status. Not only is this idea not true in most cases, but is consistent with the objectionable dating practice of 'gold-digging' applied by many people who date others of the same race. The idea of acquiring a 'trophy' of economic or social advancement is deplorable to most people, who are seeking connection and companionship with their mate.
Trying to Act Like Something They're Not
The widespread myth that people who engage in interracial relationships are less black, white, Asian or Hispanic than they would be if they were dating someone of their own race is perhaps one of the most disturbing of all. Being mindful and educated about other cultures and dating someone with a different background than yours does not mean that you have abandoned the beauty and diversity found in your own culture. In fact, the very idea of 'acting black' or 'acting white' should be altogether discarded, as they are more social constructs of stereotypes than actual portrayals of all people within a certain race.
View Singles Near You