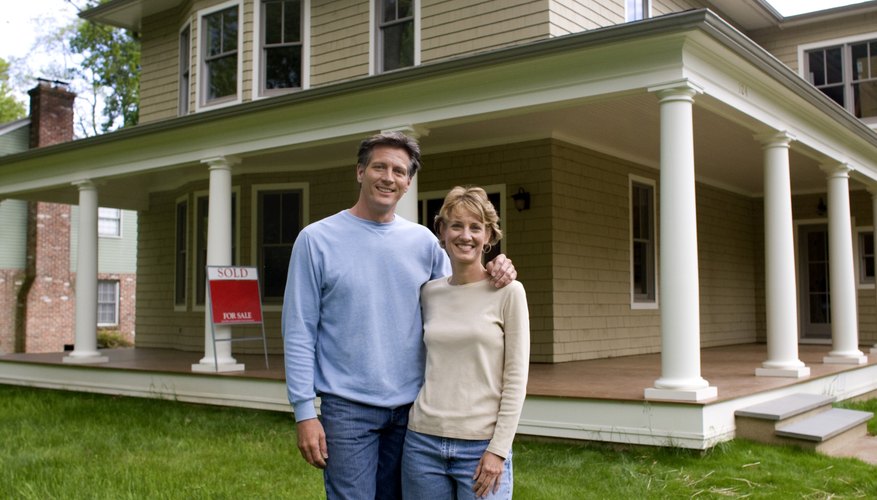 Close Proximity
It may be obvious, but living so close to your romantic interest can be a definite benefit. Instead of having to drive to her house, you can simply walk to her home. This cuts down on wasted time and gas. You will also be able to spend more time together. On the other hand, if you get into an argument, you are very likely to have to see the neighbor again, even if you would rather not.
Things in Common
You and your neighbor chose to live in the same neighborhood, so you probably have a few things in common. Additionally, you both have the same neighbors, and possibly friends, so planning parties and get-togethers is fairly simple. If you have lived next to your neighbor for a while, you may have already become friends. If so, you won't need to spend your first date sitting nervously as you and he struggle to come up with something interesting to say.
Other Benefits
When you date someone who lives next door to you, you are likely to see much of what goes on in her life. This helps you get a better idea of what the person is truly like, and whether you would be compatible if things get serious. And your relationship is likely to get serious more quickly, since you'll be seeing each other often. If you do decide to move in together, all you will need to do is decide which person's house you will live in, then move your belongings next door.
Less Privacy
If your partner lives next door to you, it isn't as easy to have a little bit of time for yourself. You may feel obligated to come over or have your partner come over all the time, since it's so easy to do so. Additionally, since you probably spend most of your time together, you will learn intimate details about the person you may rather not know at first. You might feel "smothered," or think that your neighbor is always keeping tabs on you.
Breaking Up
Unless one of you moves after breaking up, you're going to see the person quite often. This can be very upsetting and uncomfortable, especially if you see the person with his new romantic interest. You may be so upset by this that you feel it's time to move, even if your home is otherwise perfect for you. And if you were friends with the person before the breakup, afterward, you may no longer be.
View Singles Near You