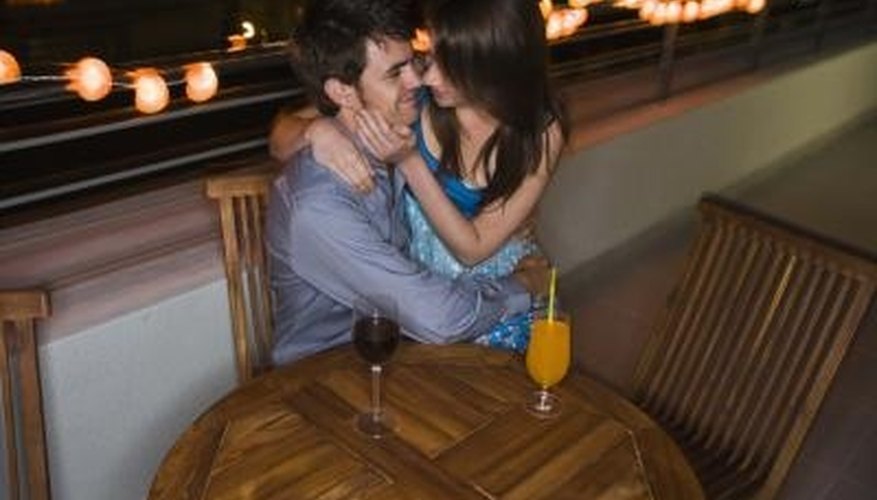 Speed Dating
Speed dating is a group activity that involves singles going on round-robin-style, timed "mini-dates" to meet a potential match. These events typically take place in relaxed and safe social environments, and they are coordinated to attract participants with similar interests. During the face-to-face "mini-dates," singles discuss their backgrounds, interests and professions -- and, of course, what they are looking for in a relationship. Most importantly, the one-on-one time helps participants gauge chemistry. If the two parties are interested in each other, they exchange contact information. If there is no connection, the speed daters are under no pressure to deal with each other again. Speed dating events are offered in most cities and they are often free of charge.
Social Networking
Online social networking is a major part of modern life and can inhance your chances of meeting someone special. That's why millions of single people use web sites like Facebook, LinkedIn, Meetup, Myspace and Twitter as well as online forums and blogs that enable people with shared interests to congregate. Online interactions cross geographical- and class- boundaries and often operate outside everyday life constraints that limit your pool of potential matches. The anonymity lets you communicate with someone without having to deal with face-to-face rejection. User profiles also contain essential information like relationship status, profession, level of education, interests, hobbies and tastes in everything from food to movies. This helps you quickly find common ground.
Personal Referals
Personal referrals from family members, friends and co-workers are another way to meet someone you may find interesting. The "matchmaker" can gauge compatibility because he knows each person, their interests and the type of people they are likely to find attractive. Additionally, this also means there is less likelihood of meeting someone who is not being honest about their life history, relationship status or profession.
Groups and Organizations
Groups and organizations enable singles to meet while encouraging them to pursue hobbies, expand their horizons or learn something new. They can also provide you with a pool of members who share your interests. Group outings and organizational meetings provide a relaxed environment to interact with fellow members and find out who may be available. The setting also provides an icebreaker that should minimize the awkwardness of striking up a conversation.
View Singles Near You