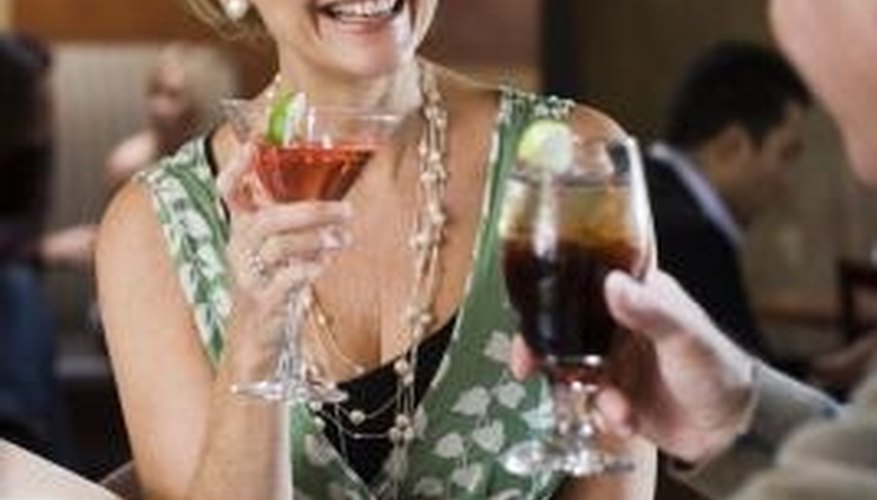 Dating Services
Maybe the last time you were single, dating services were for losers who couldn't find a mate any other way. That's no longer the case. The Internet has made the concept less taboo, a lot easier, and much more fun. According to Nielsen/Net Rankings and reported by PerfectMatch.com, almost 17 percent of Internet personal site members were over the age of 55 in 2006--and they were looking for companionship, just like you are. Several are tailor-made for older singles. According to AboveAge30 Single Dating Center, 59 percent of Match.com users were in the 30 to 49 age group as of 2009. More than half the members of PrimeSingles.com were over 50 in 2009. So spend some time on the Internet and see if any of these sites appeal to you. They might eliminate your first problem--where to find interesting single men in your age range.
Changing Times
Just as the Internet has changed dating services, technology has changed dating since the last time you were single. If you're not a savvy text messager, have someone show you the ropes. PerfectMatch.com quotes a Pew research study indicating that as of 2006, 40 percent of single adults regularly flirted and maintained contact with potential dating partners through texting, email and instant messaging. Also make sure who is going to pay what if you encounter someone you would like to see again. It's no longer a given in this day and age that the man is going to pick up the tab for dinner or drinks. You should at least offer to chip in your share.
Body Language
Assuming everything has gone well so far, how do you know, when you finally go out on a date, if your partner is genuinely interested in you? According to AboveAge30 Singles Dating Center, the answer is in his body language. If he's standing erect, pushing his chest out, trying to look manly, he's interested. If he finds excuses to touch you occasionally during conversation, chances are that he likes you and wants to see you again.
The Time Factor
As of 2005, the average life expectancy for a 50-year-old woman was 82.5 years, It was about four years less for men of the same age. This means that you still have a lot of time left, but not as much as you had when you were 20. Don't waste it by pretending to be something you're not. Think twice before you saddle yourself with living up to someone else's expectations if you're not entirely comfortable with them. You've probably already done that once, and this time in your life is for you. Be honest about yourself and what you're looking for. If he doesn't like it, move on. One old adage is still the same--there are plenty of other fish in the sea, especially if you check out those Internet dating services.
View Singles Near You