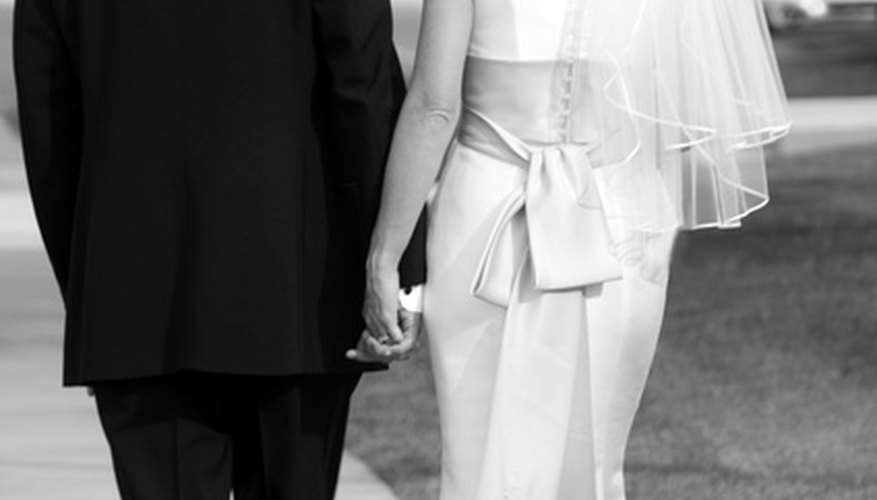 Being Selective
If you want to enjoy dating as a Christian woman, you should be selective about who you date. This can be true for anyone in the dating world, but it has even more significance for Christians. The Bible talks about not being "unequally yoked." Right from the start, you need to look for potential dates among men who are professing Christians. If you are "yoked" with someone who does not share the values that are most important to you, you are setting yourself up for problems throughout the relationship. If you want to find men who are Christians, you will need to look beyond the surface to their actions. Watching a person's behavior over time and seeing if it matches up with what he says is a way to determine if a man shares your Christian beliefs. This takes time, so be patient. You also can talk with others to see what their experiences with a particular man have been like and if they reflect Christian principles.
Setting Boundaries
The Bible teaches that sex is to be reserved for marriage. Since sexual temptation is so powerful, you need to establish boundaries from the start. First decide on how far you will allow yourself to go in terms of affection and intimacy. Determine where your weak areas are and how to avoid them. Then discuss these personal boundaries with a man early on in any dating relationship. You need to be on the same page in terms of your boundaries for the relationship to work. You might want to consider group dating and other ways of avoiding extended periods of time alone together to reduce the likelihood that you will violate your boundaries.
Seeking Wisdom
Dating can be difficult even for the wisest individuals. It is important to seek wisdom outside yourself in order to make good decisions concerning dating. For Christians, the first avenue of seeking wisdom comes through prayer and the study of scripture. Seeking God's guidance is the best way to guard yourself and to make good decisions. You also should seek the support and input of wise, Godly individuals whom you trust. These friends, family members and mentors can offer insight from their own experiences and help you to think clearly when it comes to dating. As a woman, you should seek input mainly from other women, as consulting men for guidance can potentially cloud your judgement if you or the man you're speaking to should develop romantic feelings for each other.
View Singles Near You