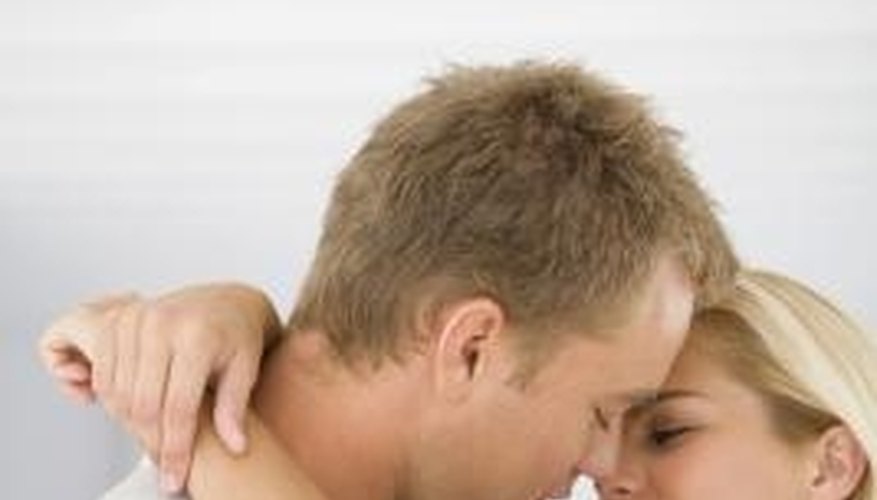 Pick Proper Time
Picking the perfect time to kiss is always important, but it is even more important when the kiss you are preparing for is your first one. Because you will always remember this kiss, you should take care to pick a time that you will look back upon fondly. Don't try to make your move in the middle of a crowded restaurant or while rushing off, but instead select a private and quiet time conducive to romance.
Keep Eyes Closed
Make your kiss a more romantic one and allow yourself to experience the sensation more effectively, by closing your eyes as you move in for your peck. You don't need to squeeze these lids shut, but instead close them gently, ensuring that you don't get a fright-inducing, all-too-close look at your kissing partner.
Make it Simple
While there are many kissing styles that you may wish to try once you are more skilled in the art, at first, keeping it simple is the best bet. Don't feel pressured to make your first kiss a fancy one, but instead focus on making it tender and romantic, increasing your chances of accomplishing your kissing-related goal.
Start Soft
A soft kiss is often most romantic and certainly easiest to give. Even though you may feel some pent-up passion for your partner, you shouldn't allow your eagerness to lock lips to lead you to put too much pressure behind your pucker. Keep it gentle and soft, lightly brushing your partners lips in a tender and loving manner.
Respond To Your Partner
Kissing is a two person job. Don't completely ignore the response your partner gives in this passionate exchange. But instead remain attentive to how she takes the gesture. If she moves in, consider extending the kiss as she is likely into the activity. If she seems hesitant, keep the kiss short and sweet, as this seems to be what she desires.
View Singles Near You