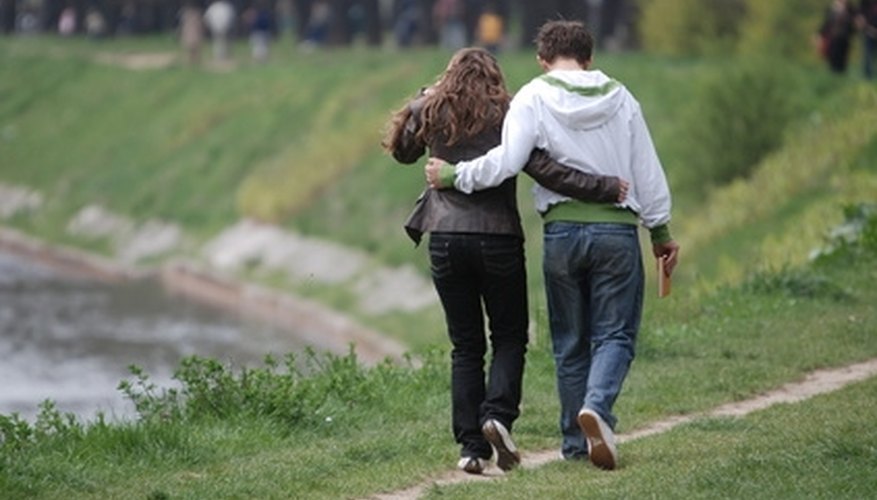 Timing
You probably arranged a fairly short first date, in case you did not get along, but the second can be longer. A weekend afternoon is a good time for a second date, when you will both feel more relaxed than on an evening date. Make sure that there is a time limit to the date, as you do not want it to look as if you have nothing better to do than hang around. If you feel regretful when the date comes to an end, you can always arrange a longer one next time.
Things to Do
The second date is all about getting to know one another better, so it is best to pick a venue and activity that gives you plenty of opportunity to talk to one another. Avoid the cinema, theater or sports events. A romantic, candlelit dinner is also unsuitable at this stage in the relationship. You want the date to be fun and light-hearted, so try to find something that you will both enjoy. You should have established whether you have any shared interests during your first date, so this will give you some ideas: ice skating, bowling or a visit to an art gallery. Activities like this will also give you something to talk about. Alternatively, suggest a walk on the beach or a picnic in the park.
How to Behave
The most important thing on a second date is not to come on too strongly. Although it is a good idea to compliment your date, and to let them know that you are enjoying their company, you should not start talking about love, marriage or having children, as this will almost certainly scare them off. A second date is also an inappropriate time for soul-bearing or pouring out your life history. Holding hands is fine on a second date, and if things have gone well, a parting kiss is also acceptable.
Be Honest
Be yourself and act naturally. Most people are on their best behavior, and put on a facade to try and impress on a first date; but to have any chance of a lasting relationship, you have to let your date see the real you. In that way, you can tell whether you share the same values and goals. If you decide that you have made a mistake, and do not want to continue seeing the other person, be honest about it, rather than stringing them along and raising false hopes.
Be a Good Listener
Listen to what your date has to say, rather than talking about yourself all the time. Ask questions, make lots of eye contact, and respond appropriately to the things that he/she is saying in order to show your interest. Try to remember things that your date talked about at your last meeting, and refer back to them. This will definitely make a good impression.
Resources
View Singles Near You