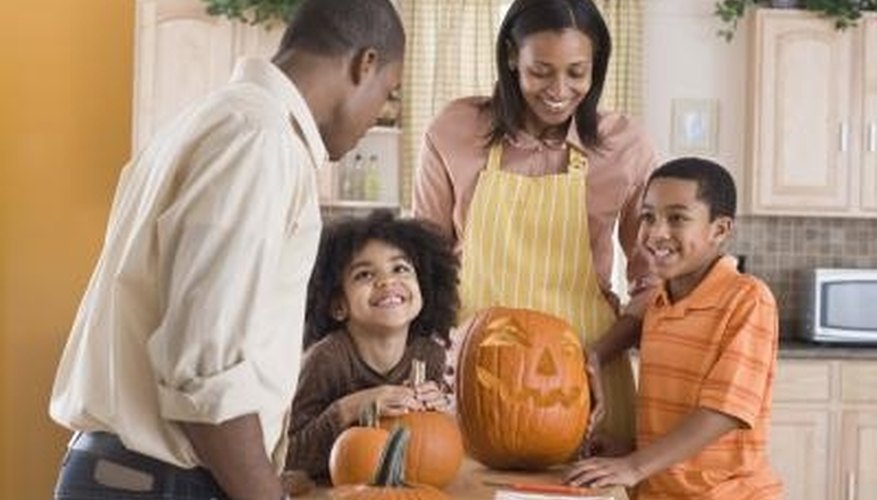 Deciding When to Date Again
Single fathers must determine the right time to date again. This ultimately depends on the individual and their ability to cope with loss. According to the University of New Hampshire, resolving feelings from a previous relationship generally takes one to two years. Dating too soon can not only make it harder for a child to accept, but it can also be a bad start to a new relationship. Single fathers should not try to fill the void of a past relationship.
Understanding a Child's Feelings
Children have a very difficult time accepting that their parent is dating again. Single fathers should try to be understanding of a child's feelings. He or she may feel upset and angry. They may feel as though accepting a new woman into their lives is betraying their mother, whether she has passed away or the marriage ended in divorce. Rather than becoming angry at children for having a difficult time adapting to the situation, it is important to give them time for acceptance.
Talking to Children
Before bringing a new woman into the situation, single fathers should talk to their children about the prospect of dating beforehand. This will help emotionally prepare the child. Addressing any concerns that the child has about their father dating again is also important. For example, many children fear that their father's new girlfriend will take their place. Reassuring children that this will not happen can help them to feel better about the situation.
Meeting New People
Single dads who are trying to get back into the dating field will meet many people, but this does not mean that everyone will be able to accept that they have children. It can be ideal for single fathers to join support groups or dating sites which will allow them to meet single mothers. Since single mothers have been through the same situation, they may be more likely to understand the challenges and obstacles that the couple will face until the children come to accept the situation.
Including Children
To prevent feelings of jealousy, single fathers may want to consider including children on dates with the new woman that they are seeing. Consider family-oriented date ideas, such as going to the park, zoo or movies. Keep in mind that it is also important for single fathers to avoid activities that they would have normally done with their former spouse, as this may cause children to feel as though their mother is being replaced.
View Singles Near You