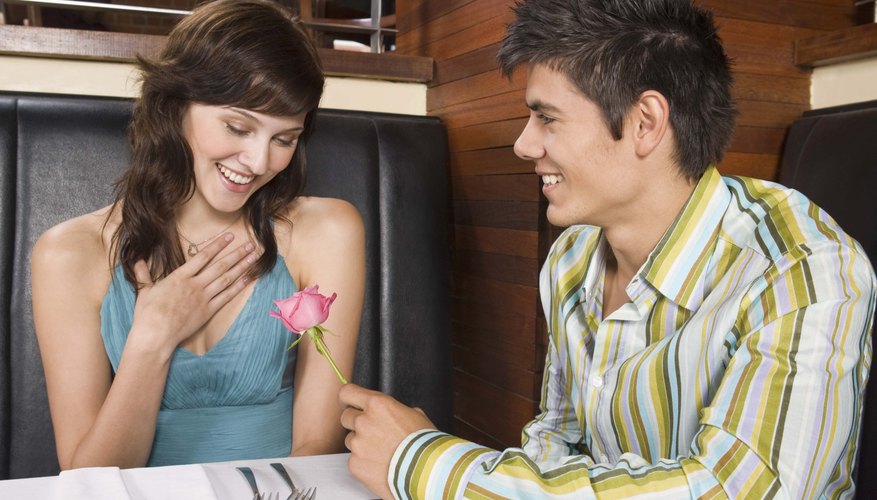 It's possible to entertain several potential partners, only to find that none of these candidates have what you're looking for in a relationship. As challenging as dating may be for some, the reward is certainly worth the effort -- investing your time in finding a suitable partner and cultivating a healthy relationship will increase your overall happiness (see Help Guide reference).
Set Your Priorities
It's important to firmly set your priorities for your future romantic relationship -- in other words, identify and prioritize what you want and what you need in a relationship, suggests health professionals at Help Guide, an online mental-health resource. Determine whether you want someone who has an advanced degree, or if you need someone who can provide steady, reliable income. Understanding your own requirements will help you make wise choices when looking for love and formulate realistic expectations about your future romantic relationship.
Attend Social Gatherings
Getting out and socializing with new people is a great way to meet potential romantic partners, say Help Guide health professionals. If you enjoy various activities, such as hiking, cycling or bowling, use resources such as Meetup, an international network for local group gathering, to connect with others with similar interests in your city. Accept a friend's invitation to go out and meet new people, too. You never know where you may meet your future love.
Take Time Getting to Know Potential Partners
When dating potential partners, it's important to invest time in getting to know them, particularly before beginning a sexual relationship. Live Science managing editor Jeanna Bryner reports that in a 2010 study, Brigham Young University scholars found that couples who waited to have sex in their relationship -- any time between one month and two years -- had better relationship satisfaction, relationship stability and communication than those who had sex after a couple of dates.
Pay Attention to Red Flags
You have two options when you see relationship red flags, says licensed clinical psychologist Dr. Meredith Hansen, Psy.D.: Pay attention or ignore them. Hansen says that some red flags, such as rudeness to a customer service person, aren't necessarily deal breakers, but they do require you to ask questions and get to know more about a potential partner. Ignoring the red flags can cause serious pain, hurt and disappointment in the future.
Resources
View Singles Near You